Sunday, 19th February

Get up around 10am: Bit tired, I went to The Tate Modern last night to see Henry Holland's fashion show. There were lots of Wild West & Woody Woodpecker inspo. I ended up bumping into an old friend, Rebecca Guinness. I had dinner with her & a friend of hers from New York, it was nice to catch up.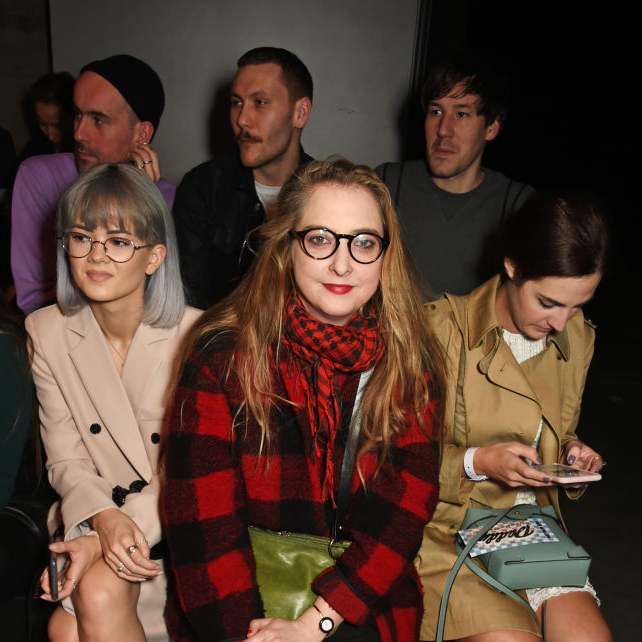 10.15am: Get dressed, make myself a cup of tea & call my sister, Poppy. We plan to see each other later in the afternoon.

10.30am: Check emails, instagram, twitter etc. try to remember life before social media … : (

11.15am: Grab my gym bag & head out, it's about a 15 minute walk to the local gym.

12.15 - 1.15pm: Spin class

2 - 5pm: Back home. Work on a deadline due for fashion week. I'm currently illustrating for a fashion brand based in Milan.

5.30pm: Tea at Patisserie Valerie in Marylebone with my sister, Poppy & her 8 month old baby girl Edie. My sister is a photographer and she recently moved back to London after living in New York for 10 years. We chat about work & bounce back ideas.

7pm: Pick up my mother, Jan from Osman Studio Ltd. near Waterloo, my mother was there at a fitting. She's an older model & she will be walking in Osman's show tomorrow. She had already walked in Simone Rocha's show yesterday which sounded quite fun. We both jump on the tube and head to Mayfair for the screening of Charlotte Olympia's film, 'An accessory to Murder'.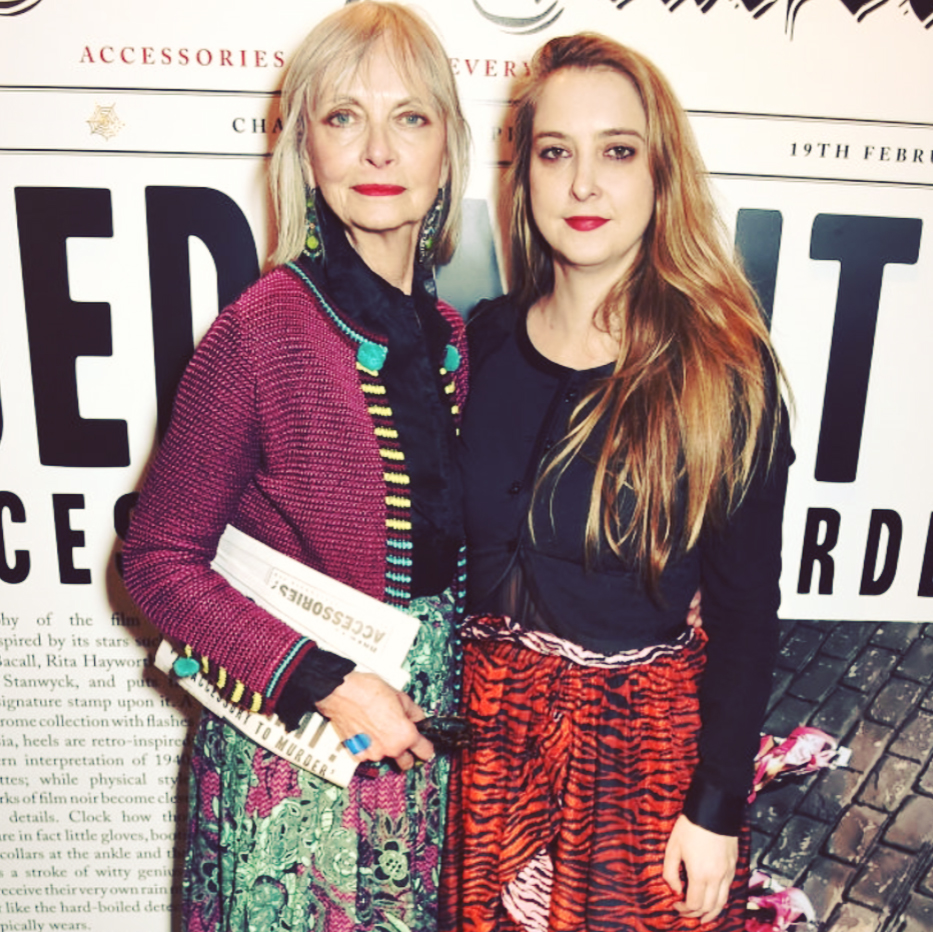 8pm: When we arrive at Curzon Mayfair we are greeted by actors & actresses dressed up in 1940's style clothing singing & dancing on the street outside the theatre. Lots of paps! Inside there is a lovely display of Charlotte Olympia's Autumn Winter shoes & handbag's. I take a glass of champagne & notice my sister's ex boyfriend, Chris Taylor there. I walk over to say 'hello' to him. He tells me that his band, Menlo Park did the music for the film. We are later seated for the screening & I am sat next to Adele Mildred a new friend of mine whom is a milliner. She tells me that she will be making an appearance in the film. The film starts, it is a '40's film noir shot in black & white, a 'whodunnit' by the director, Sophie Edelstein starring the beautiful Bambi Northwood Blyth.

9pm: Go to the after party at The London EDITION, a boutique hotel on Berners Street designed by Ian Schrager. The drinks reception is in The Punch Room, delicious cocktails, yum yum.

10.30pm: After chatting with various fashion folk, decide to call it a night & go home.

11.30pm: Tucked up in bed, ready for the next LFW day to begin…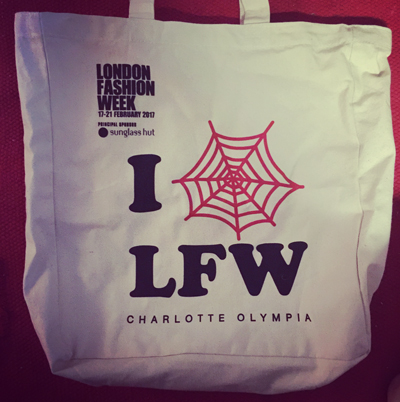 Miss d de v's OBSIXED:
1. Fourreau Noir perfume by Serge Lutens
2. Rind Concentrate Body Balm (orange rind, pink grapefruit, lemon rind) by Aēsop
3. snake plates by Patch NYC X Monoprix
4. orange suitecase by Globetrotter
5. Le Garçon blue jeans by Frame Denim
6. Portraits & Profiles by Cecile Beaton