Photo Credit: "Marilyn" by André de Dienes
Out of all the things we love about summer, being able to ditch our pants for their leg-baring alternative might be one of our favorites. (Sorry, ice cream. You're a close second.) That said, shorts are tricky. Many fashion fails involve poorly chosen silhouettes and inappropriately styled ensembles. To ensure you don't become a fashion faux pas at the next cocktail soiree or workweek meeting, we've picked the top three places/occasions where shorts beg for advice, require polish, and aim for ease.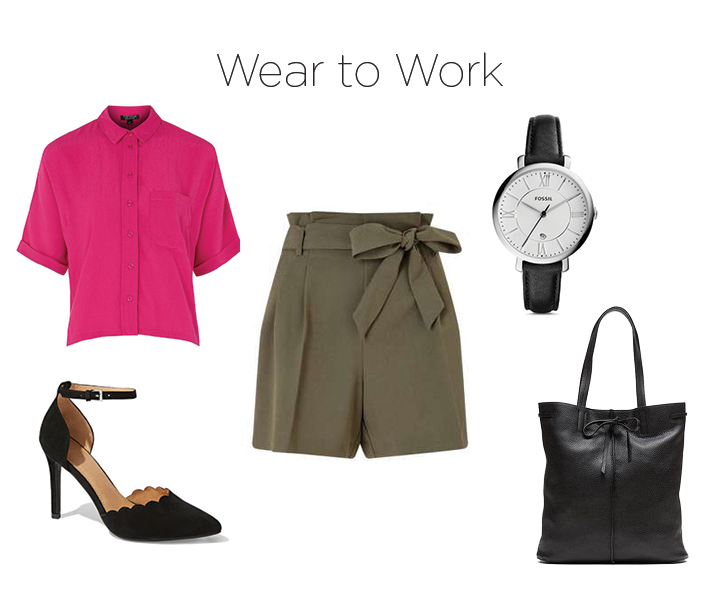 Pink collared shirt by Topshop, $55; High-waisted shorts by Miss Selfridge, $60; Classic black leather watch by Fossil, $95; Rechargeable leather tote by Banana Republic, $100; Scallop-edge ankle strap heels by New York & Company, $19.99
If you're among the very few who are allowed to wear shorts to your office, strict rules apply. Don't even think about wearing short-shorts. The key here is length (think right above the knee) and classic accessories. A dressy option like the belted pair pictured are all business when combined with heels and a pop-of-color blouse in a tailored style that doesn't reveal too much skin. Complete the look with a structured bag, like the one here from Banana Republic—a particularly work-worthy option because of its built-in phone charger.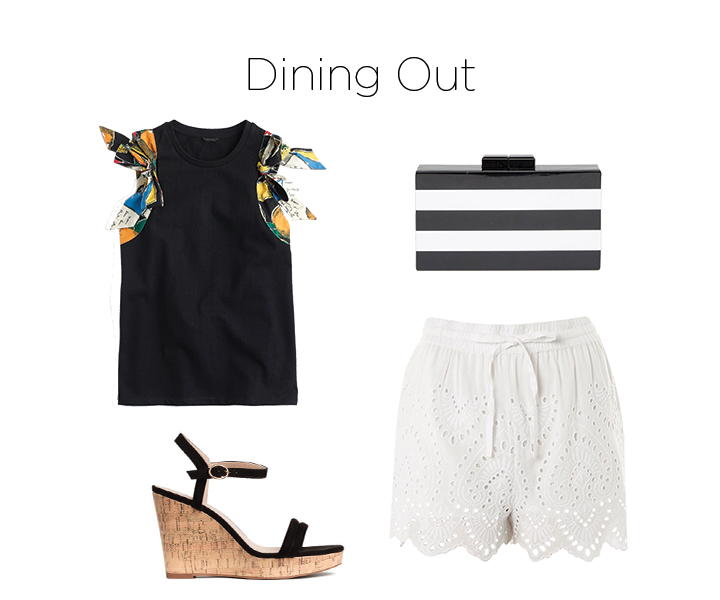 Bow-shoulder top by J.Crew, $49.50; Striped box clutch by ASOS, $40; White eyelet shorts by Topshop, $50; Wedge heels by H&M, $29.99
We think it was Confucius who said, if you wore it to the beach, don't wear it out to eat. (And if he didn't, he should have.) While your shorts outfit for a restaurant can be playful, it shouldn't say "I played in the sand all day." By pairing feminine shorts with a statement clutch and an of-the-moment top, you get a look that is chic, pretty, and judge-y hostess-approved.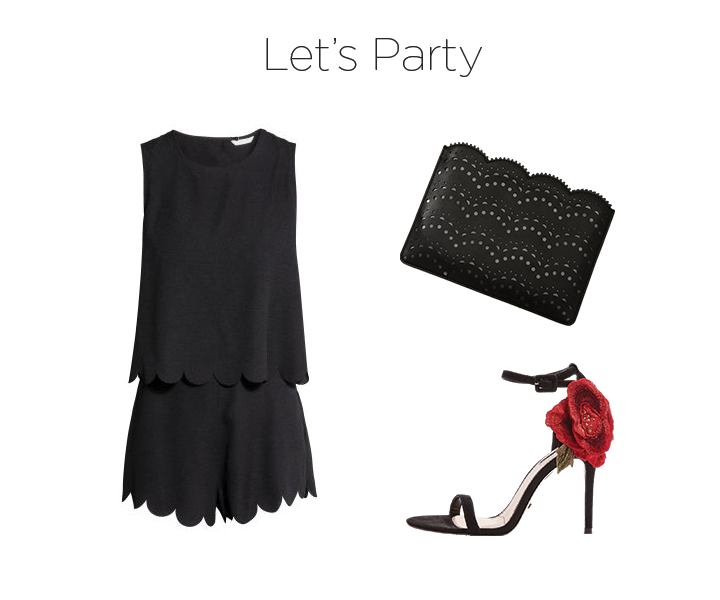 Sleeveless black jumpsuit by H&M, $29; Black laser-cut clutch by LOFT, $49.50; Rosebud stiletto heels by Topshop, $80
Why should dresses have all the fun? Shorts want to party too. This romper is a fresh alternative to the LBD and probably the most effortless staple piece you can own this season. Sexy, form-flattering, comfortable and packable— just add sleek accessories and go. -AZ + TR