Vintage

Some Styles Never Get Old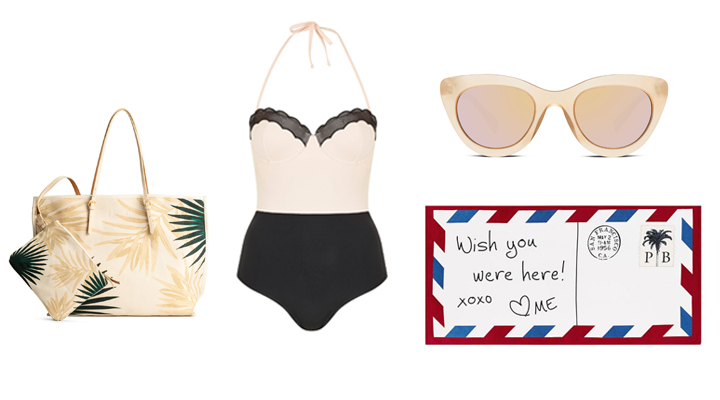 Bag by H & M, swimsuit by Topshop, sunglasses by Warby Parker, towel by Pottery Barn
We're flashing it back to the '50s because that bombshell vibe never feels passé. Not only is this one-piece silhouette flattering on almost every body type, it's perfect for those times when you want to turn up the sex appeal without exposing too much skin.
Modern & Bold

GO AHEAD, BE DARING IN THE DAYTIME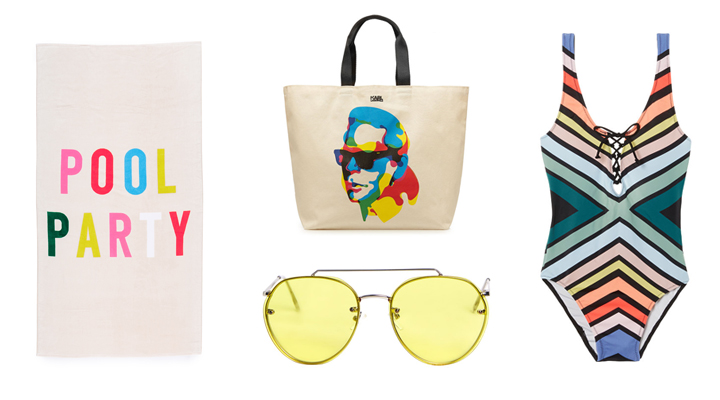 Towel by ban.do, bag by Karl Lagerfeld x Steven Wilson, sunglasses by Topshop, swimsuit by Victoria's Secret
When you want to stand out at the beach for all the right reasons, this statement-making get up is your answer. Geometric patterns and sunshine-y colors will turn heads, while a graphic-printed canvas bag adds an extra dose of whimsy.
Boho

Why should festivals have all the fun?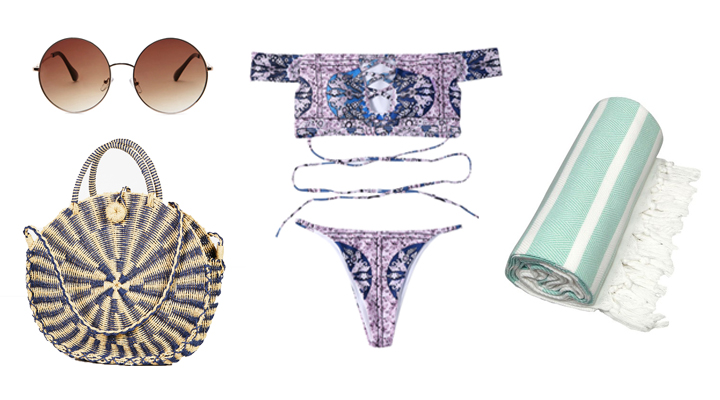 Sunglasses by Forever21, bag by Free People, swimsuit by Zaful, towel by Target
Carefree, casual, and chic, we're all about taking that effortless boho look to the sea. A surprising swim silhouette in a '70s-inspired print paired with a straw bag and round, tinted shades is trendy without being costume-y.
Black & White….

AND STYLISH ALL OVER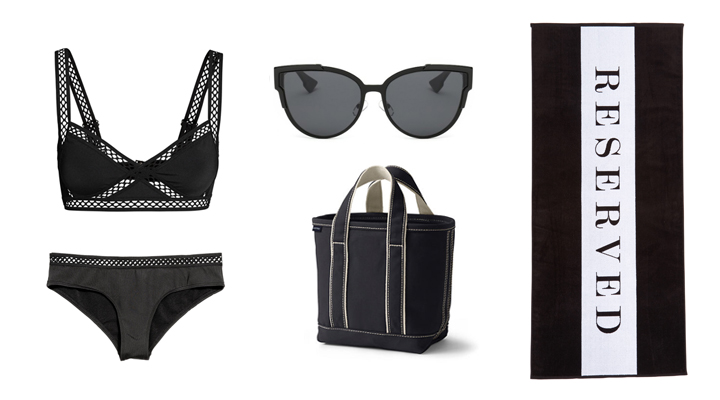 Swimsuit top and bottom by H&M, sunglasses by Zaful, bag by Lands' End, towel by Chance
A black-and-white ensemble has city rooftop pool (with a killer cocktail menu) written all over it. Sleek, chic, and made for mingling, this polished look is the epitome of summer sophistication. Next stop: SoHo House. —AZ