Sometimes, less is more. Especially now, when it comes to jewelry. Whether you want to take an everyday outfit to new heights or add instant sophistication to an otherwise plain look, we've pulled together rich pieces under $100 that rival the trends and elegant styling found in today's top costume jewelry brands. Understated but impactful, eye-catching but versatile, neutral stones and classic metals offer the benefit of looking expensive without actually being expensive. If you're ready to elevate your wardrobe by way of accessories, it's time to forget the bauble-y, multi-colored, over-the-top plastic iterations and opt instead for styles that are both traditional and of the moment. Brushed-gold chokers, pearls* (pearls* are the thing for fall in all iterations) in the form of tassels, sculptural rings, spherical earrings, modern designs in materials like resin and lucite, these are all great examples of how to take minimalism to the maximum.
The key is to adorn yourself in pieces that are sleek and chic, avoiding anything that veers into the flimsy and fake danger zone. Also, steer clear of plastic stones or anything too shiny. Another rule of thumb when choosing expensive-looking jewelry is to think versatility. Every piece we've chosen in this roundup could add the right touch to a jeans-and-tee just as effectively as it could add life to an LBD. No matter the occasion, they're all interchangeable. So that's even more bang for your already well-spent buck. - AZ + TR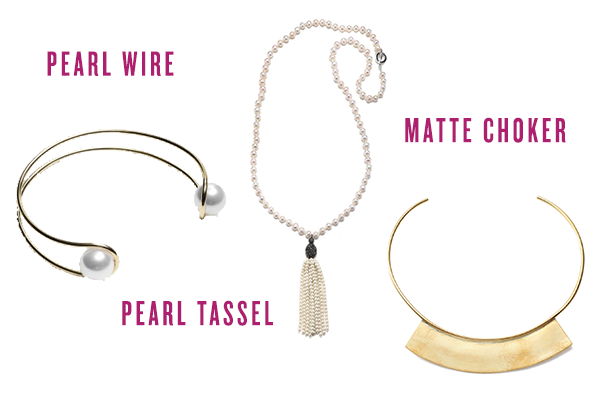 Necklaces: Pearl Wire, Pearl Tassel and Matte Choker.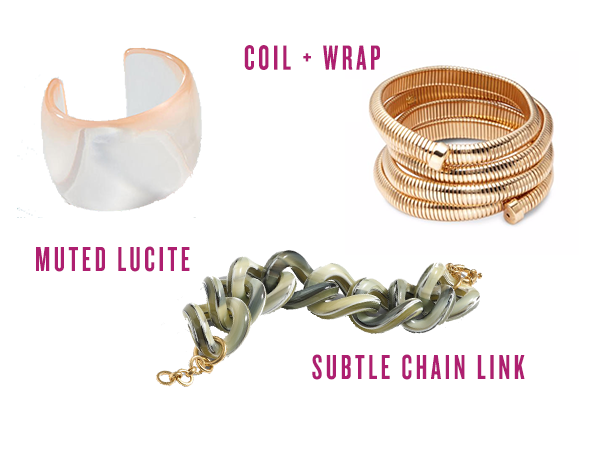 Bracelets: Muted Lucite, Coil + Wrap and Subtle Chain Link.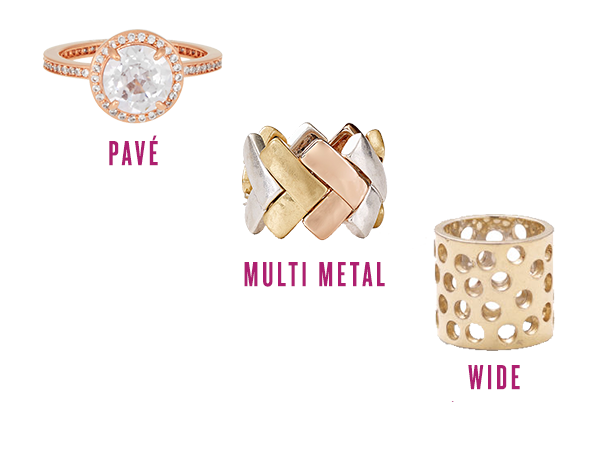 Rings: Classic Pavé, Multi Metal and Geometric + Wide.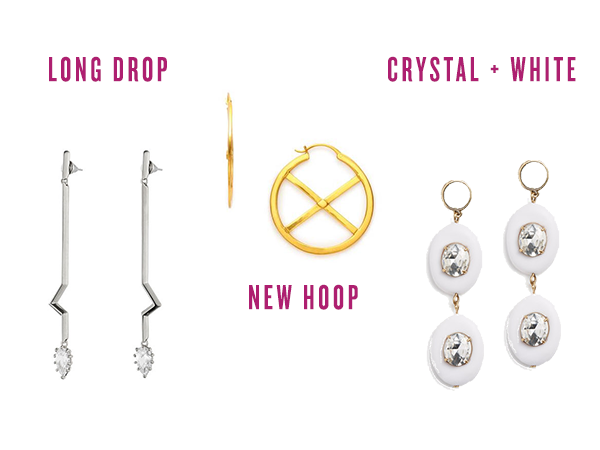 Earrings: Sculptural Drop, The New Hoop and Crystal + White.