Stamps from around the world filled jewelry designer and gemologist Karma El Khalil's passport starting at a young age. Born in the U.S., Karma moved to Nigeria until she was twelve when her family re-located to Paris. "I think it was one of the richest places I could have grown up in. In Nigeria, the music, the generosity of the people, the culture that was so rich, so loving, so colorful, so musical, that's what moved me." After attending high school in the City of Lights, Karma moved back to the U.S. to study psychology at Tufts University ("my passion was human behavior," she says). She returned to Paris to work at a psychiatric clinic afterwards, but fate stepped in on a mother-daughter trip to Beirut and her destiny of becoming a jewelry designer was revealed. In Beirut, "I started drawing because drawing has always been my best form of expression," Karma says. Her mother encouraged her to show her designs to jewelers around Beirut and they were eager to manufacture the pieces and sell them in their stores. A family friend suggested she learn more about the trade and she enrolled at the Gemological Institute of America in New York City where she received degrees in gemology, manufacturing and jewelry design. It wasn't until another close friend asked her to design a collection for a charity event in Los Angeles in 2007 that she realized the potential her designs could (and would) have.
At the event, someone in the crowd knew the buyer at Fred Segal and within a few days, Karma's became the first fine jewelry line they carried.
Roseark took all the pieces Karma didn't sell at the event to sell at their flagship in West Hollywood. Within a month, Nicky Hilton had bought a piece, and Rachel Zoe would clear the case to dress her clients with Karma's unique pieces. Karma moved to Los Angeles for a year before meeting her boyfriend, Tony Shure, who she now lives with in the Red Hook building they renovated together. Today, you can often find her sitting on the cozy kitchen bench she upholstered in Nigerian fabric ("I wanted something to bring in something from my childhood"), continuing to draw her life experiences into the shapes and designs you'll find in her collection.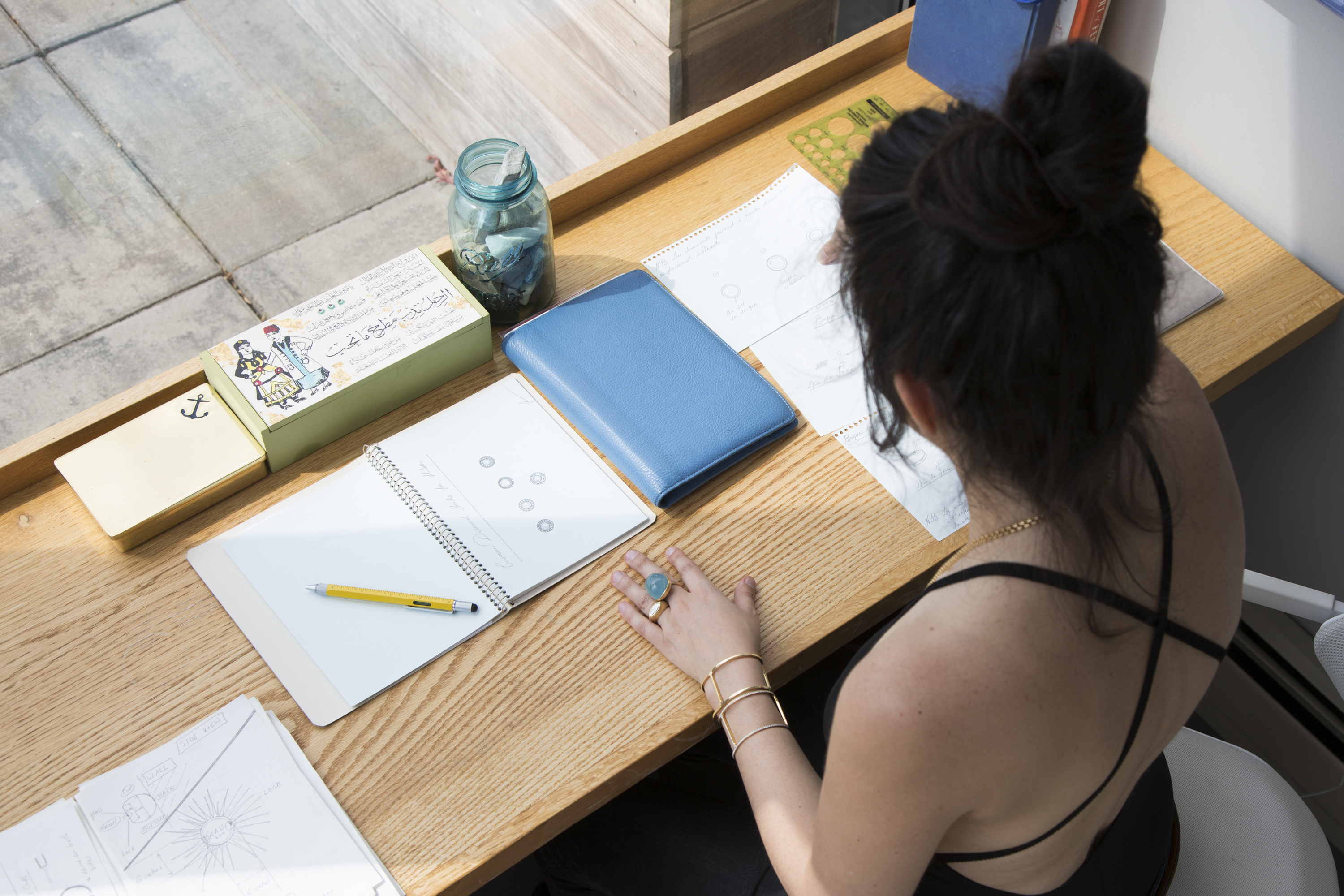 Karma working on designs in her home office.
"What I draw is really the expression of what's in my heart and what i'm going through at the time," says Karma.
Karma recalls that when she lost her mother, her designs became very sharp, "things that kept people away," and when she fell in love, she designed much softer pieces, like the T cuff collection, which she wears every day. "The T is for Tony, they're softer pieces that really blend with your body."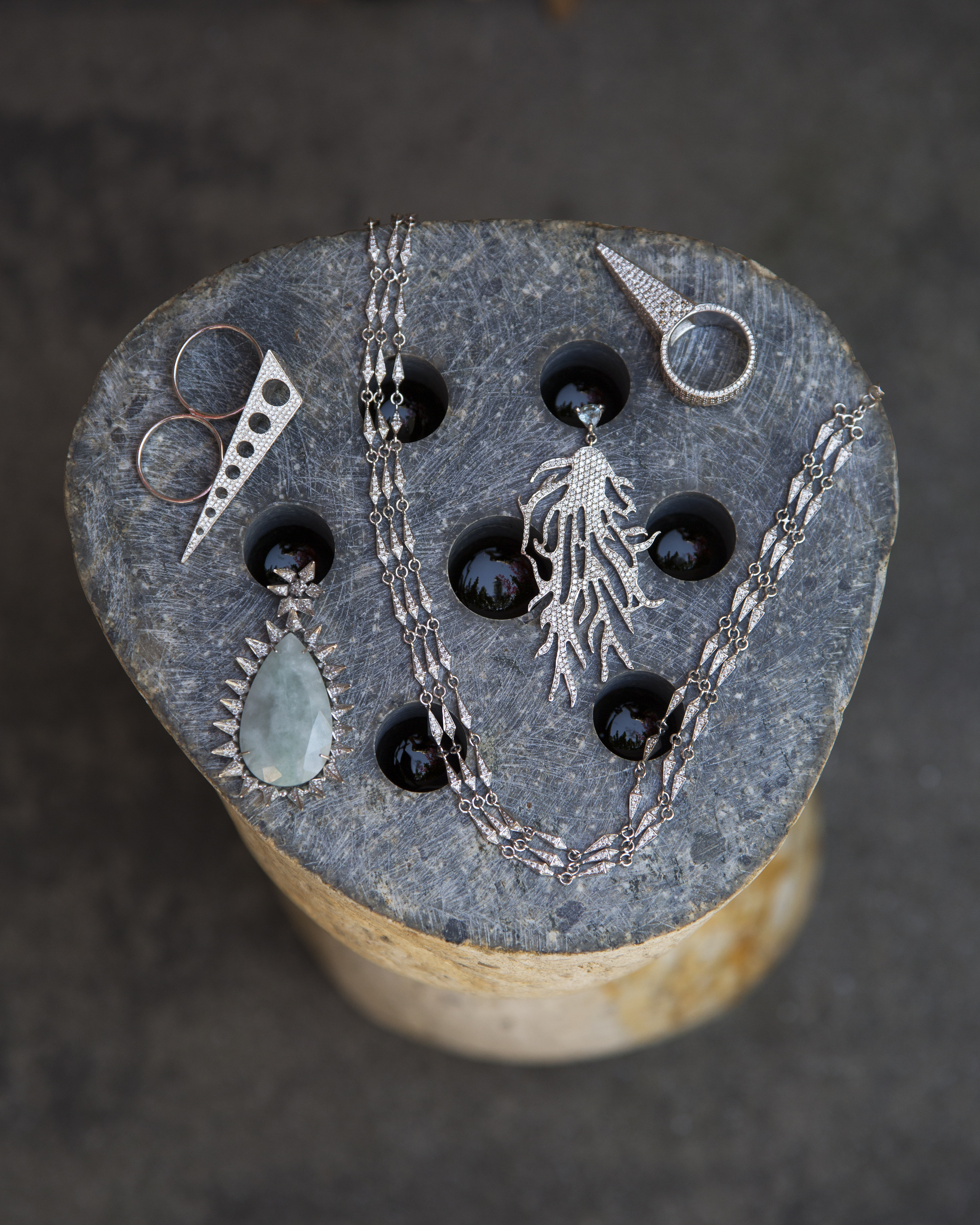 White gold and diamond pieces from Karma's jewelry collection.
Where do her personal tastes come from? "My mom was really passionate, she loved eating ... a partier, and my dad was so disciplined, very peaceful and balanced," Karma says. This combination of liveliness and zen is reflected in Karma's life today.
"My mom taught me attention to detail and I think it really defines everything I do at work, but it also defines my relationship with beauty in life. I'm very sensitive to my environment and I never take anything for granted," she says.
We spent #ADayinTheLife with Karma in her neighborhood in Red Hook, Brooklyn.
Where I Work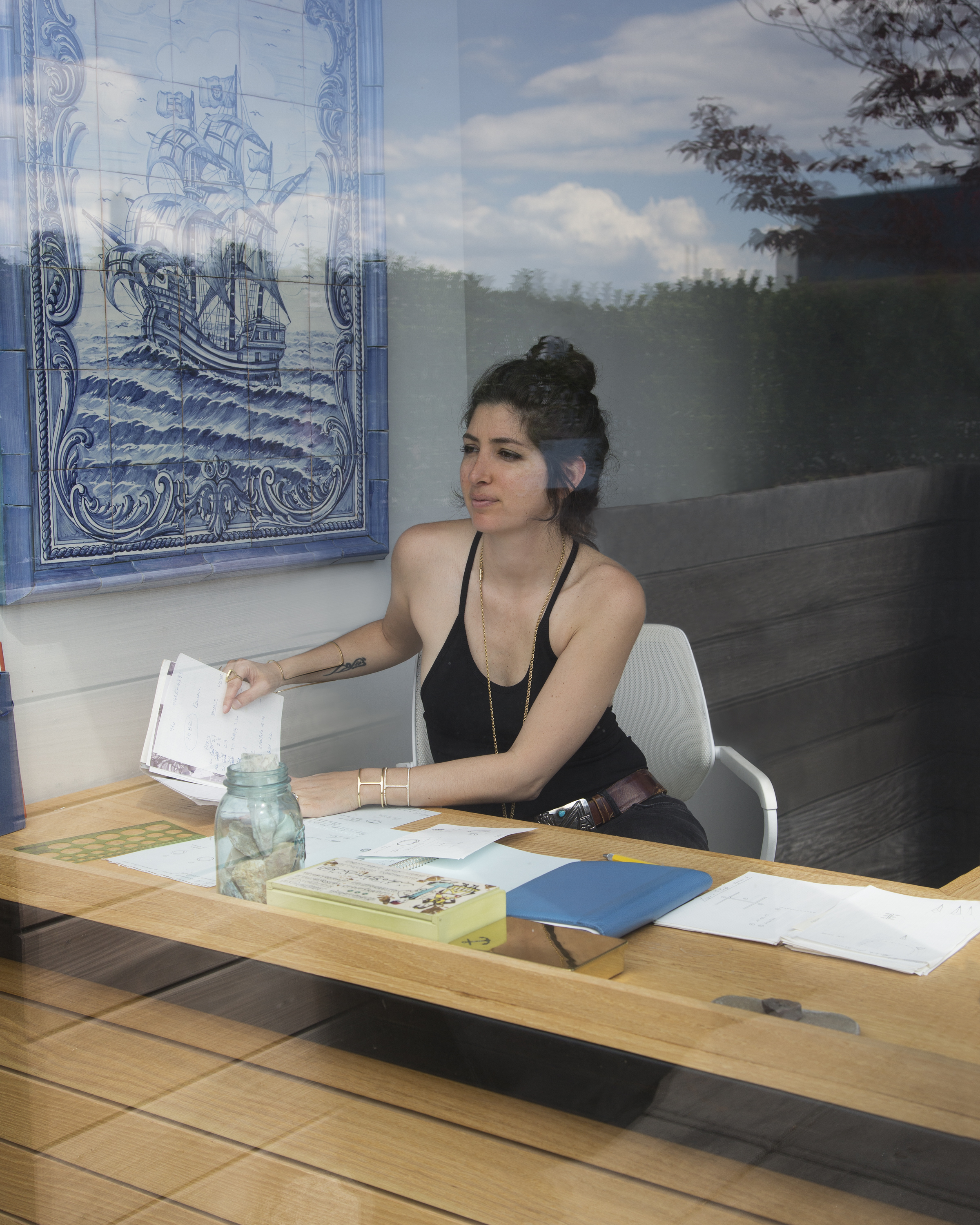 Karma prefers to work in natural light and built a roof deck to look out on while in her home office.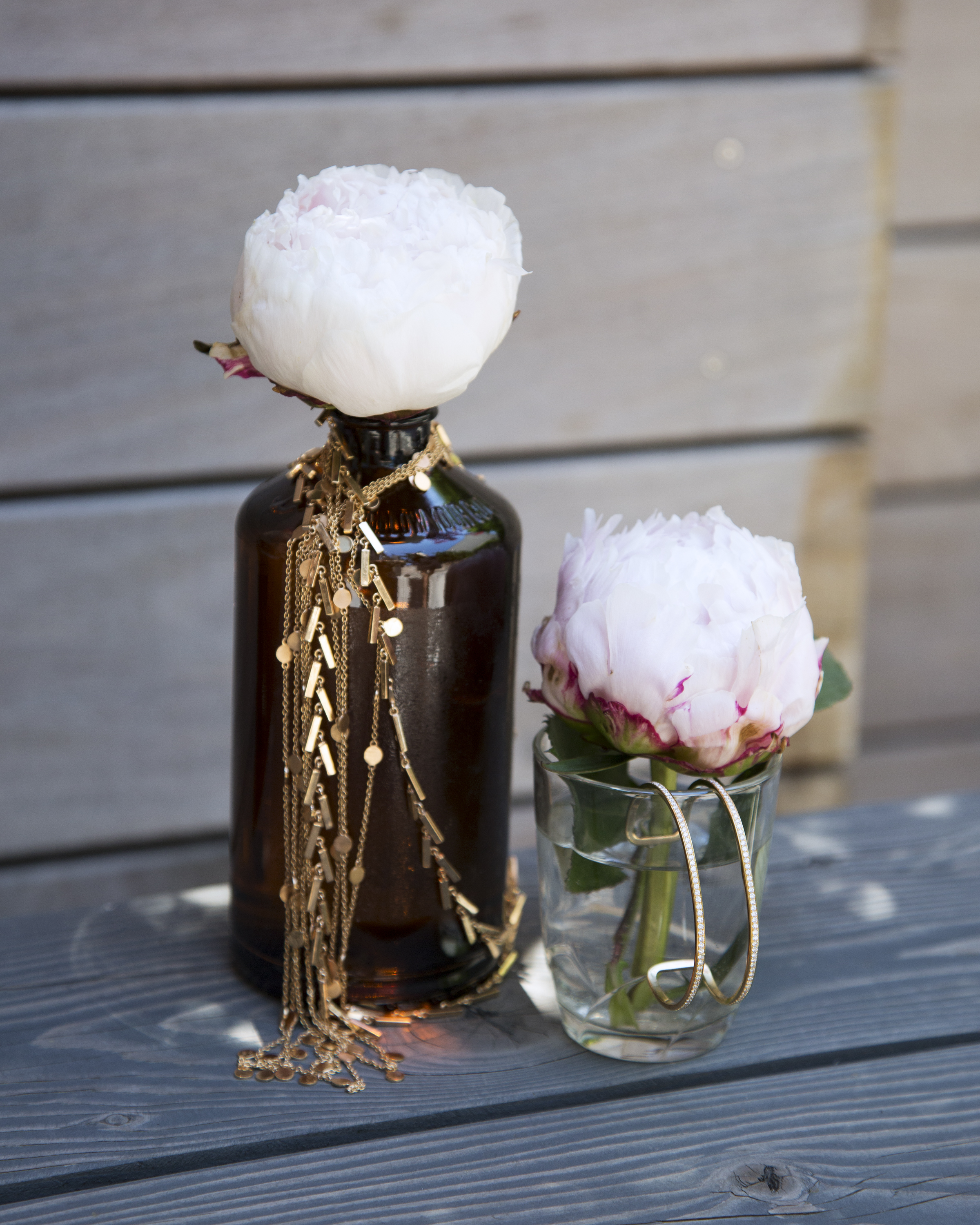 WHERE I SLEEP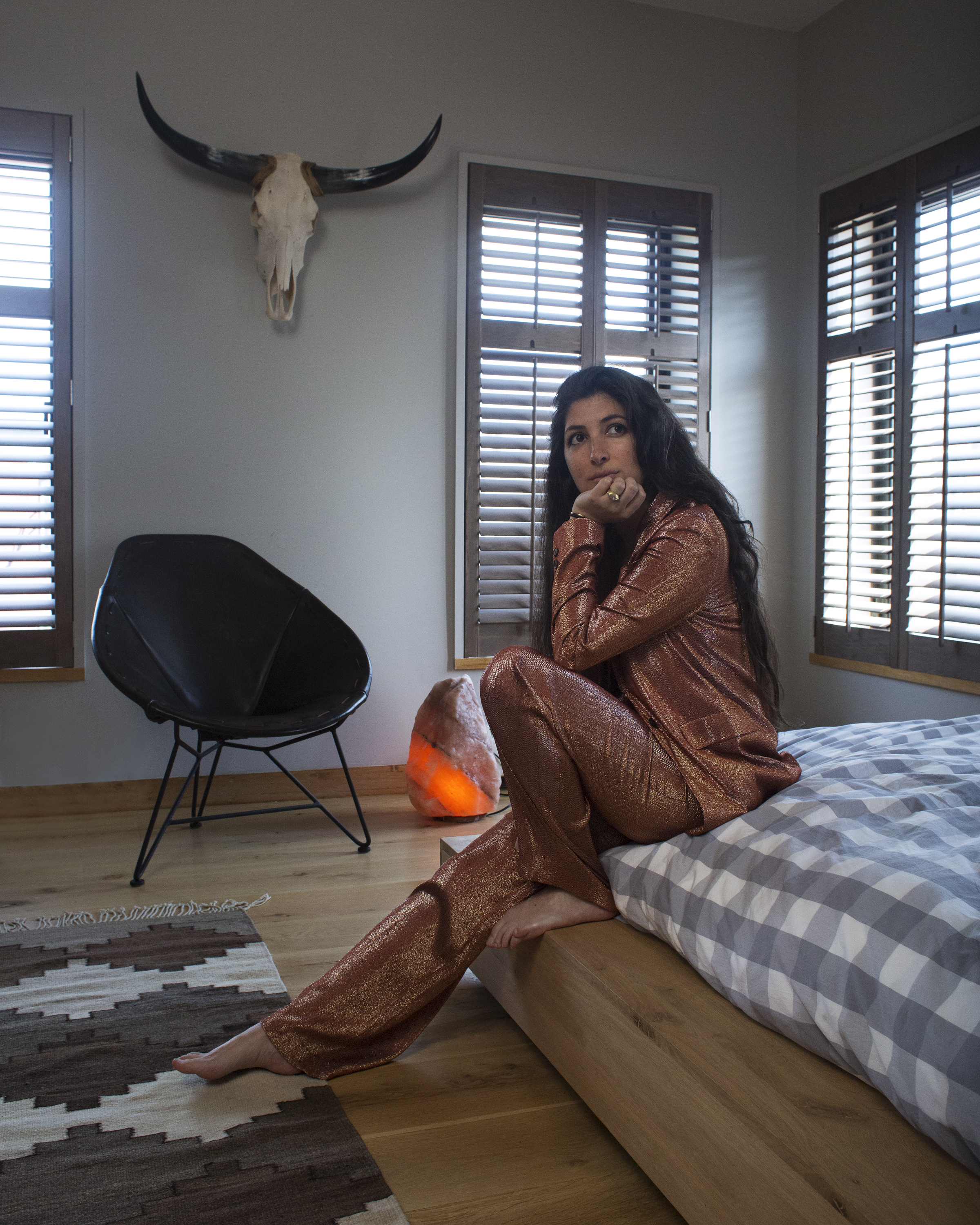 Karma in her bedroom.
Bookshelf favorites.
"One Generation After" by Elie WieseL: "It's a life philosophy book. The courage with which Elie Wiesel addresses his feelings with everything that's important in life I find really courageous, and that courage teaches me a lot."
"The Nazi Officer's Wife" by Edith Hahn BeeR:"It's a series of serendipitous moments that are led by Edith's own instincts of survival. Her courage to continue living and surviving when everything was against her is what's so moving to me.
Where i play in red hook, brooklyn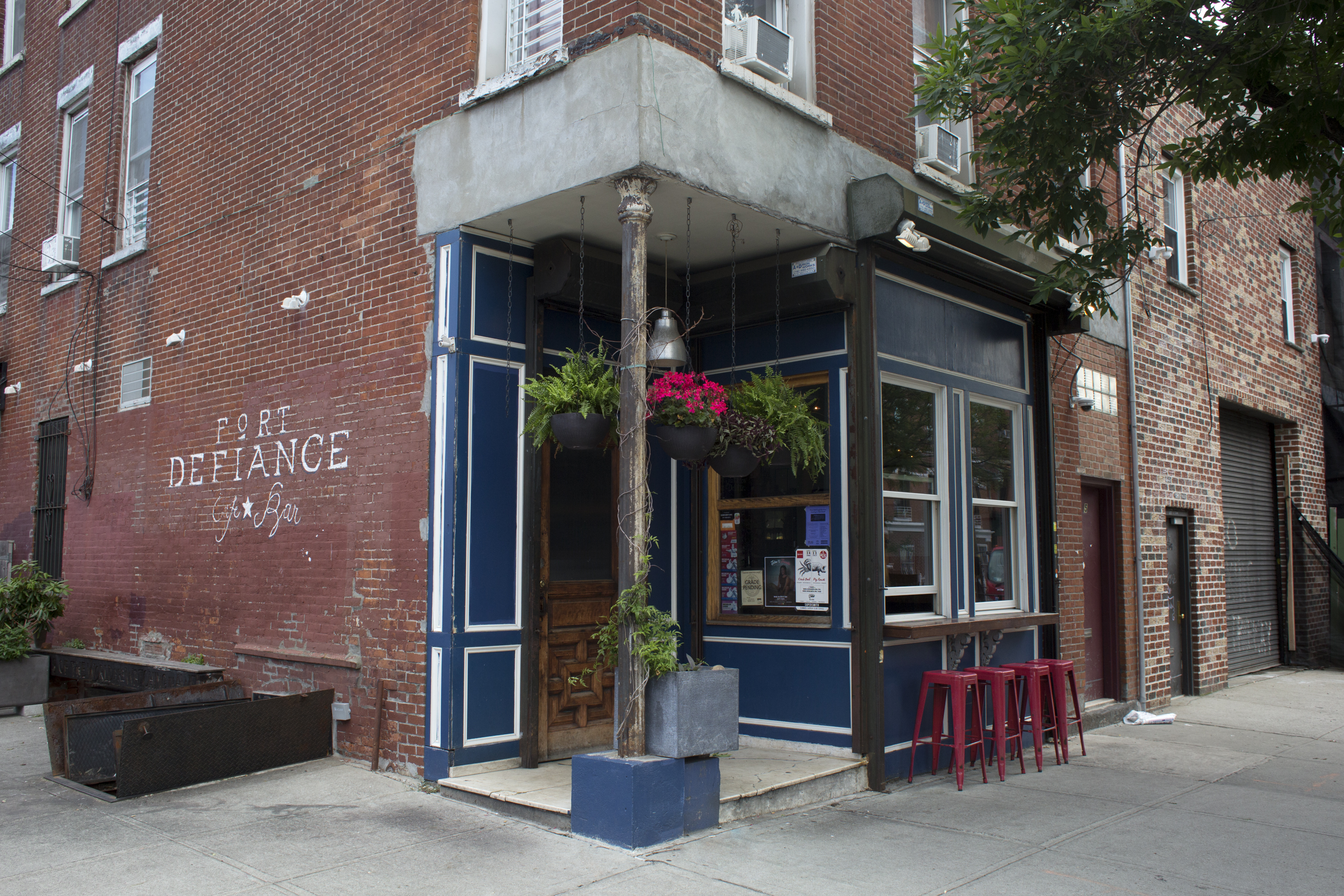 Fort Defiance: "They have amazing eggs, breakfast, salads, incredible coffee, but it's so low key and I love that. It's really only about quality."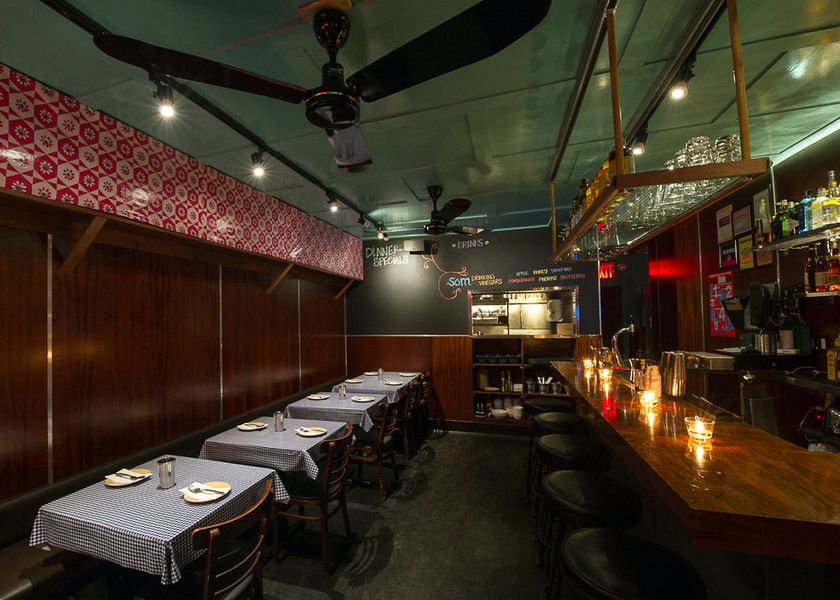 POK Pok:"Our go-to for Thai." (Image source: Eater)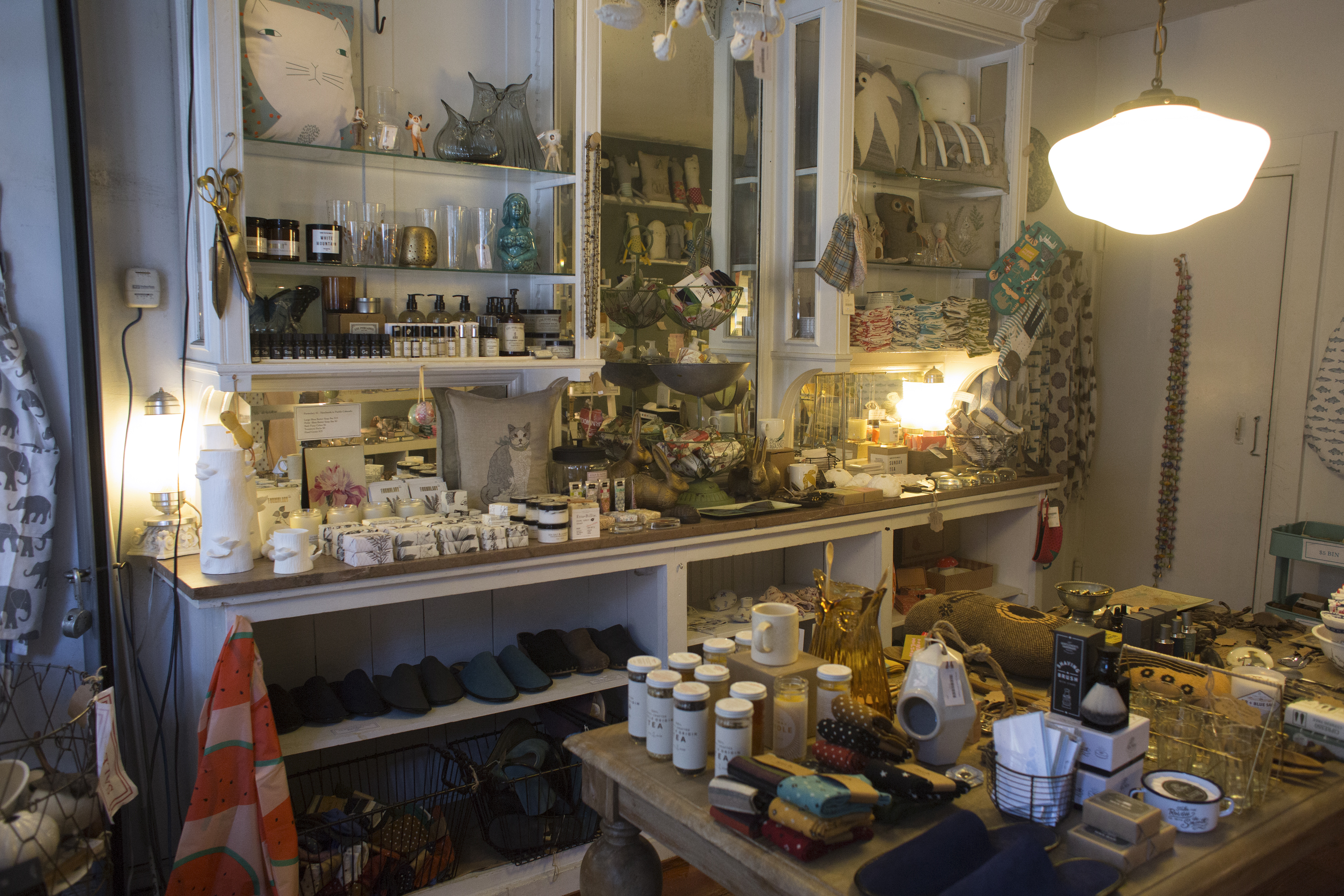 Foxy and Winston: "The owner is a graphic designer. She designs her wrapping paper and cards and she also carries really beautiful objects, things for kids, pillows, and candles."
What I wear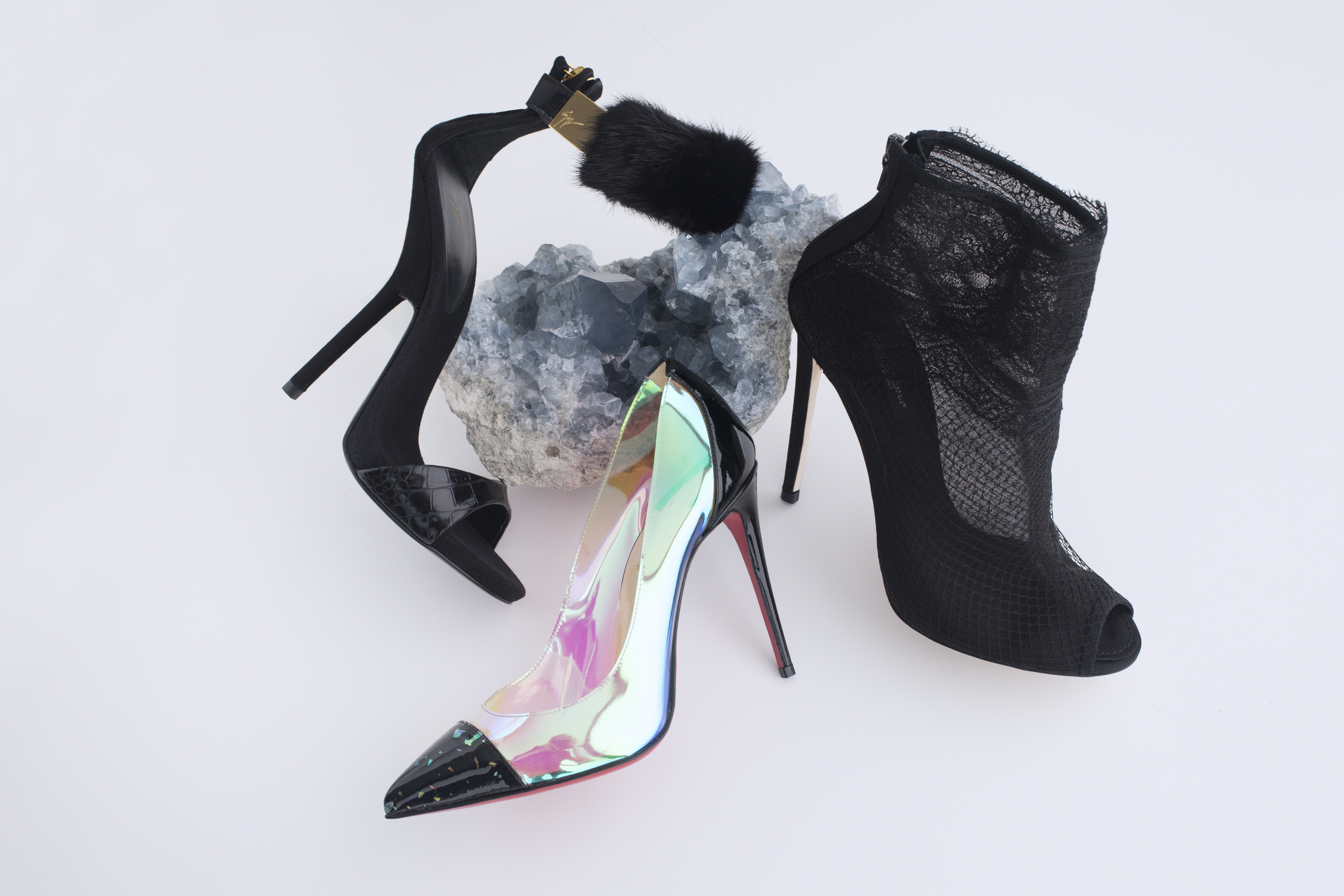 Karma has an exquisite high heel collection.
After so many years wearing uncomfortable heels at trade shows, Karma vowed to never wear them again. "Why am I wearing these?" she asked herself. "It's torture." Now, she collects them. "When I see a beautiful pair, I purchase it and keep it like a sculpture." The only brand she still finds comfortable? Christian Louboutin.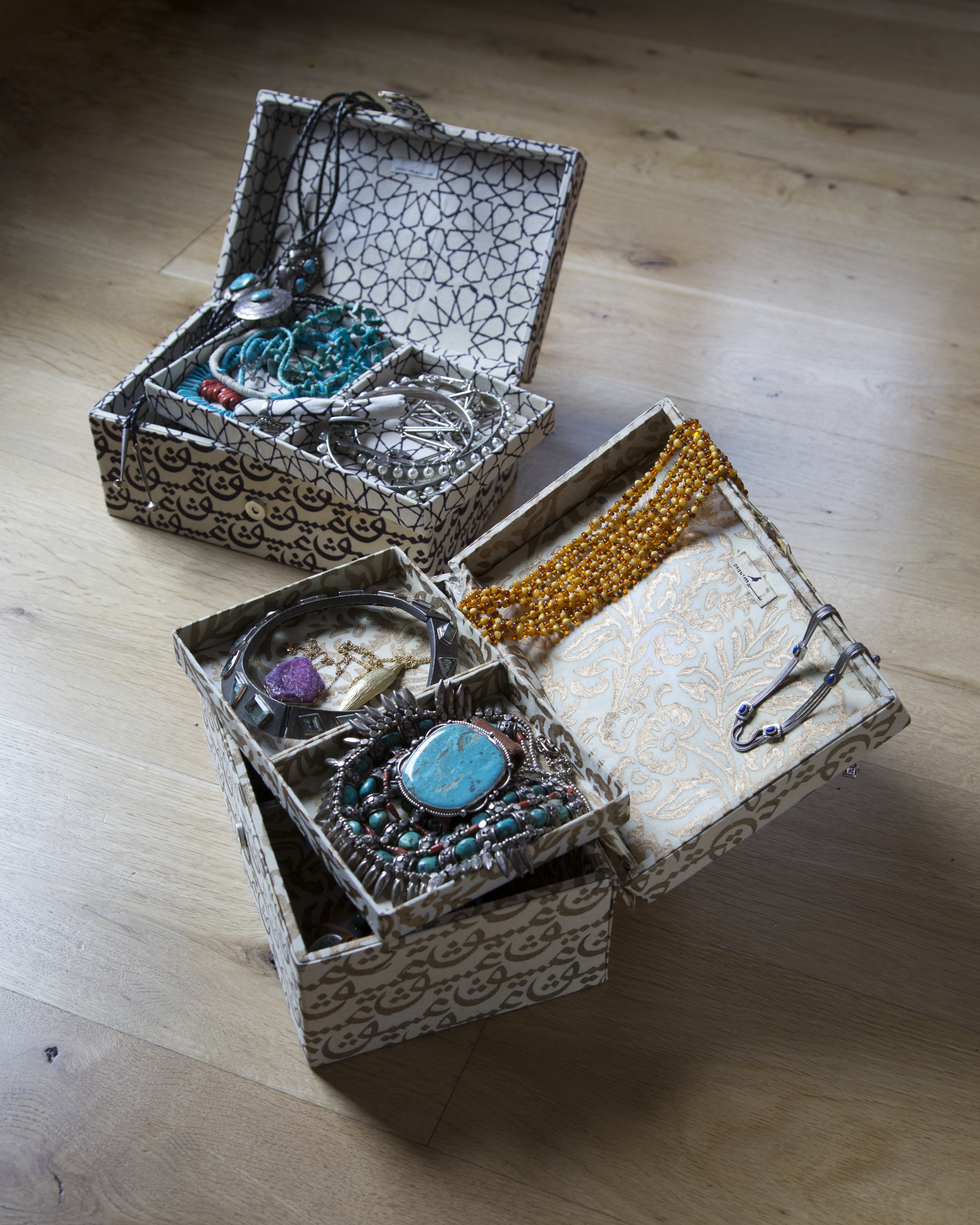 A few pieces from Karma's Native American jewelry collection.
"Silver is actually my favorite metal because it lives with you and it's softer than gold, and all of your movements kind of get formed," she says. "If you don't polish or wear it, it tarnishes, so it feels to me more of a breathing, living material."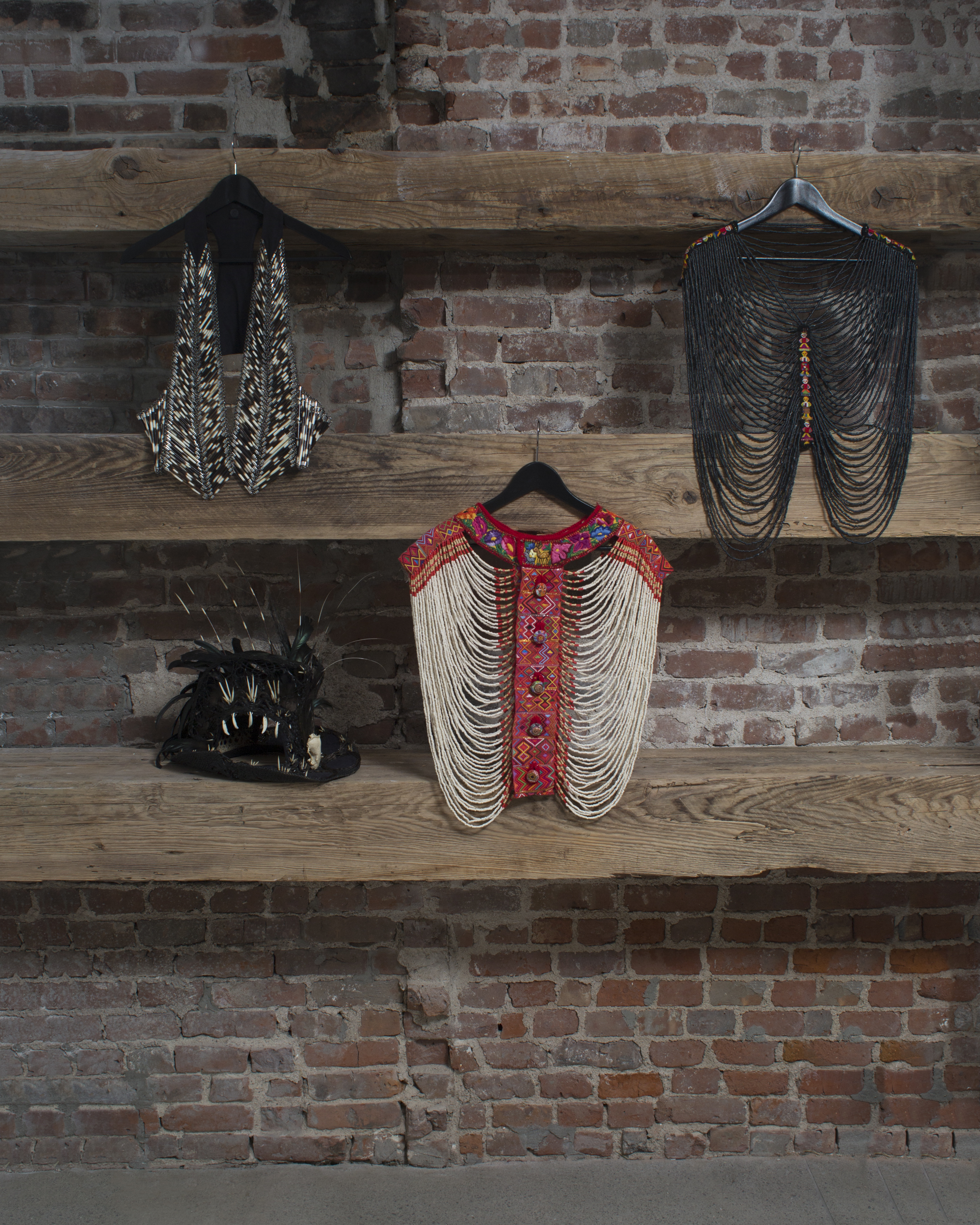 Guatemalan vests.

"My favorite pieces are one's where I feel like you really feel the culture through the hands that made those pieces."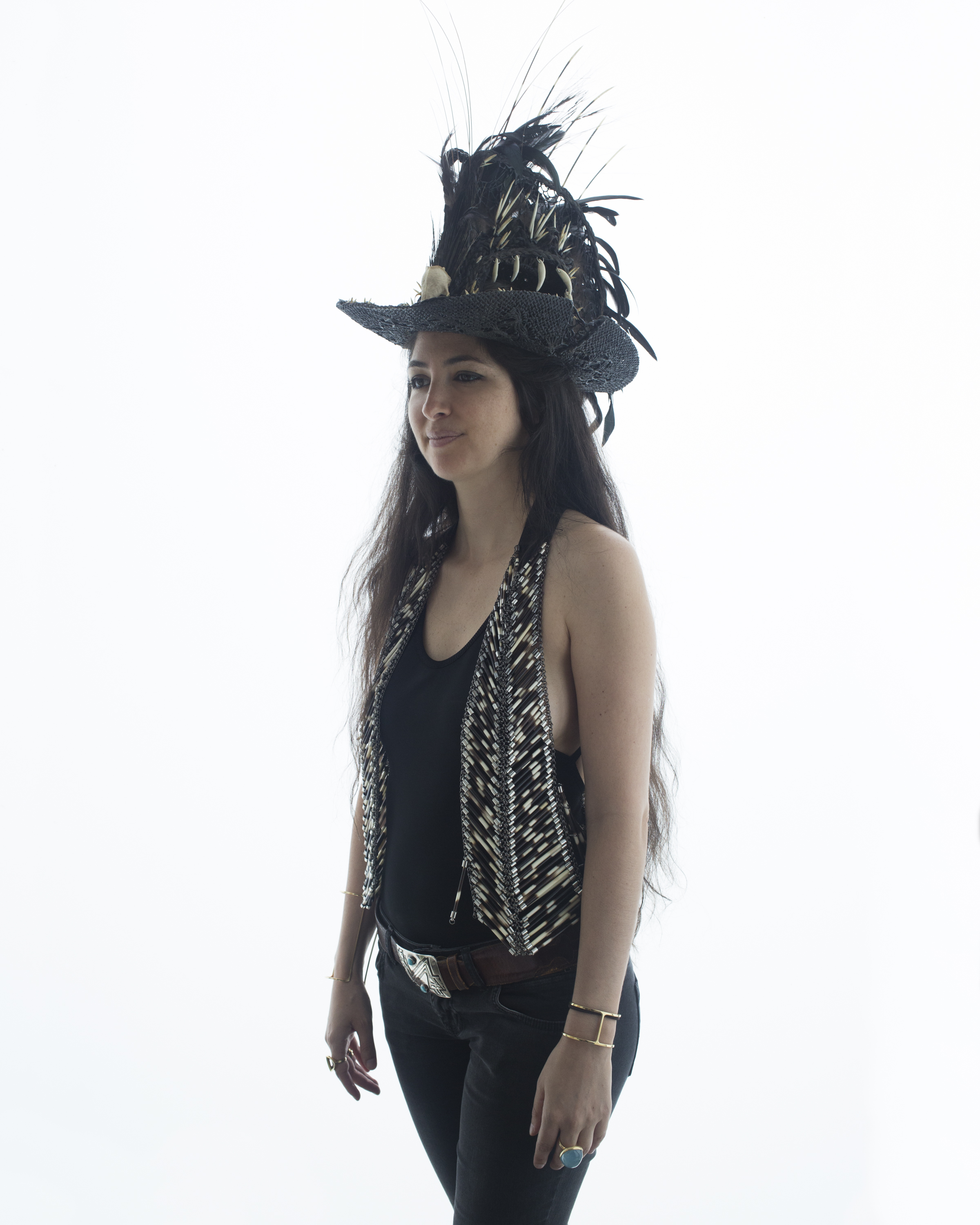 Karma wears a quill vest and hat from a Roseark designer who recycles animals whose life cycles have naturally ended.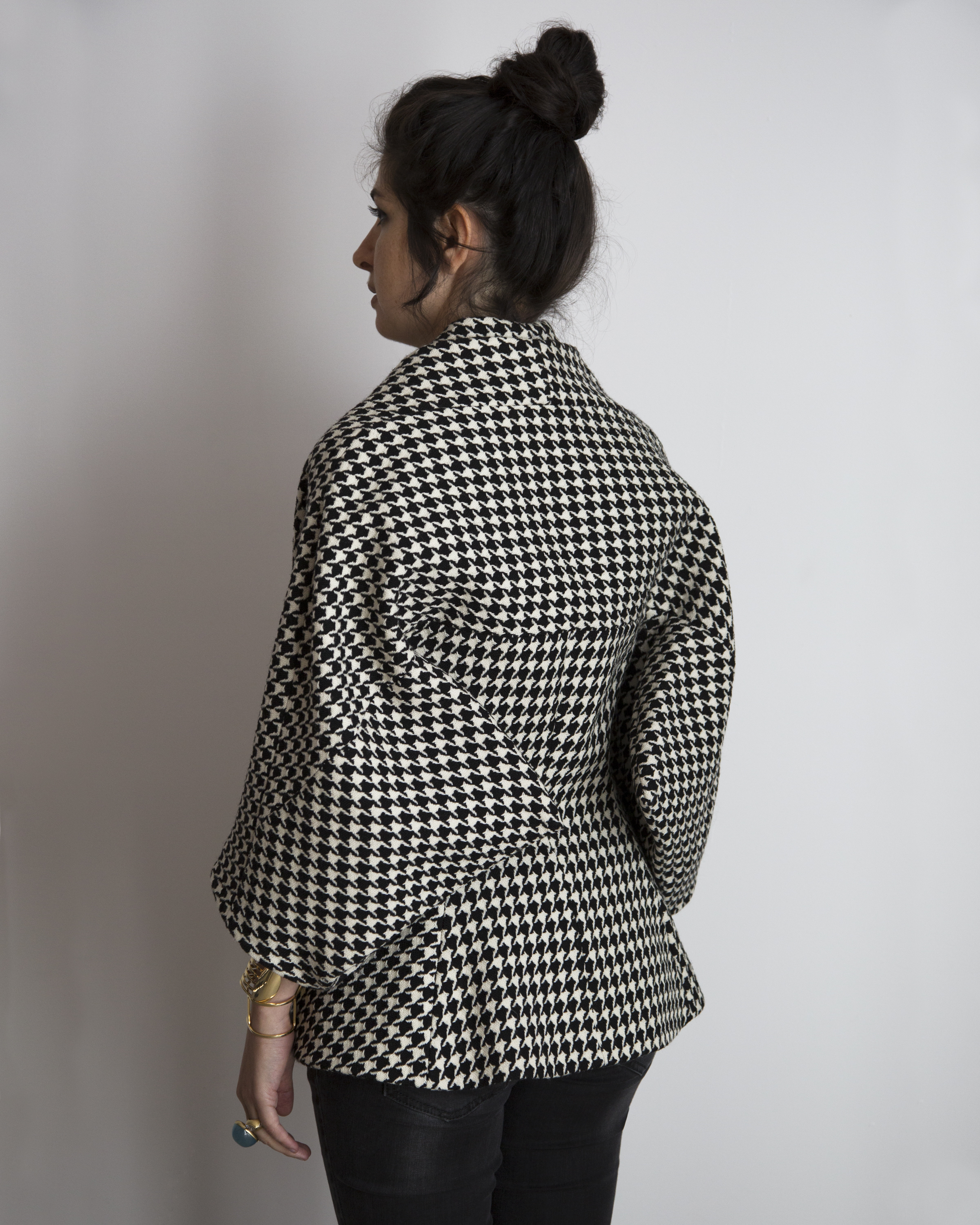 An Alexander McQueen jacket Karma bought after she heard the news of his death.
Where I eat
New York: Hot chocolate from City Bakery, EAT, ABC Kitchen, The Nomad, Sushi Seki
Los Angeles: Sasabune (the original on Wilshire Blvd.), Giorgio Baldi

KARMA'S TIPS ON HOSTING A DINNER PARTY
"I always do a playlist for each dinner. I base it off the people and the food. For our housewarming, I got a Nigerian chef I found online and played Nigerian/reggae music - kind of like the music I grew up with. I felt it was full circle--where I began and now this is a new beginning."
Select flowers that match the mood and food.
"I recently had a dinner for a few girlfriends and they're all from the '80s and '90s modeling era, so I wanted to do something really feminine and sexy. The whole table was filled with pink flowers and gold candles. The food was grilled veggies, lean things."
Spend extra time on the table setting.
"Table setting is one of my favorite things to talk about. I usually cater the food so I know it's perfect, but then I put in my own energy in every fork and every knife. I have place mats from Nigeria that I love to use."
Table candles should be unscented.
"Candles are all about the light --they shouldn't have a smell. It's just about the flickering light."