Photos By
Andrew Defrancesco
Travel
Places | India
In Jaipur and Udaipur India, a feast for the five senses in a rainbow of color.
the fabric of this rich culture is woven in technicolor...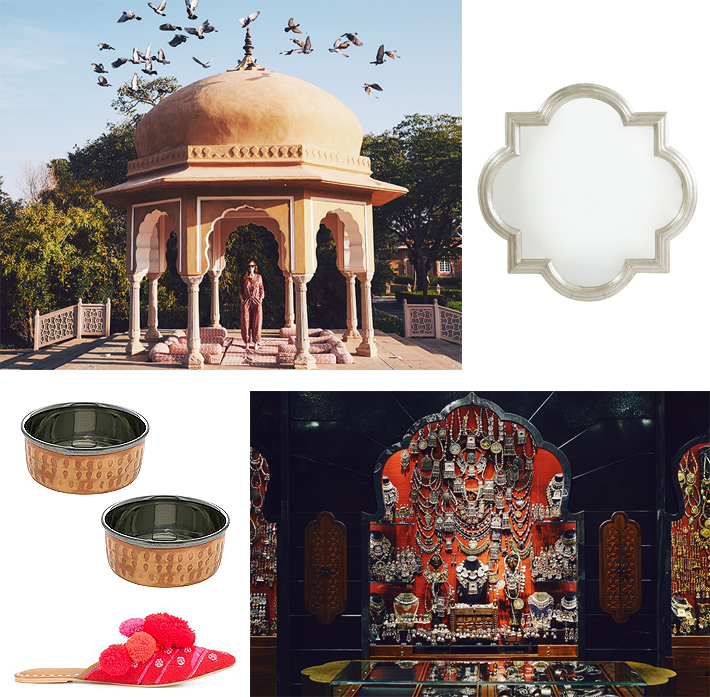 A MIRROR captures the architecture of the east. traditional Copper COOKERY and persimmon POM POM SLIDES add a Pop of color.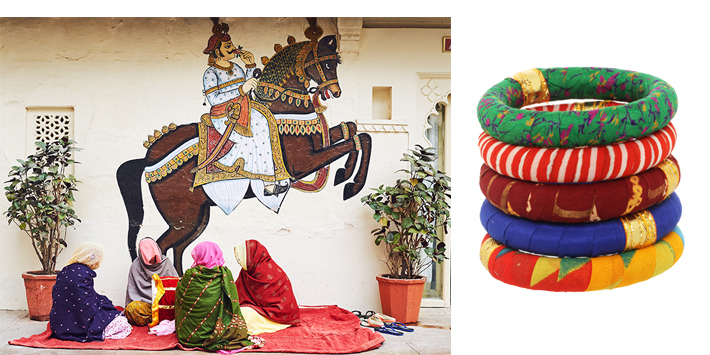 These BANGLES—named "vira", the Sanskrit word for "hero"—are hand made from upcycled sari fabric by talented women artisans collectives in partnership with non-profit Apne Aap.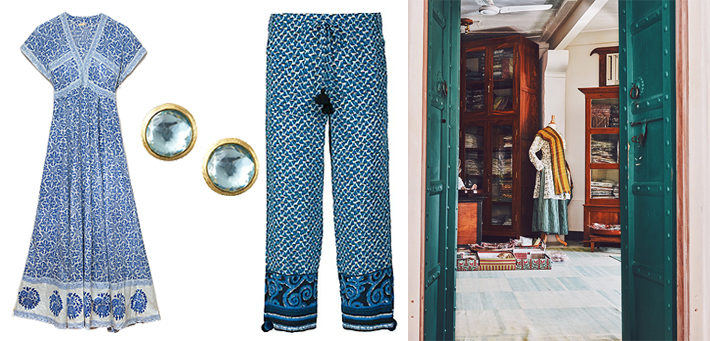 Block printing is a signature of indian textile design. Feel effortless and artful in a DRESS or PANTS in cool blue. topaz EARRINGS are inspired by the tropical indian sunset and the stonecutting heritage of Jaipur.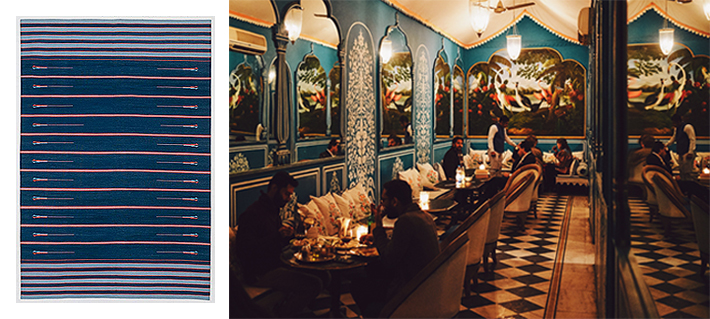 A handwoven traditional Indian dhurrie RUG in a classic palette.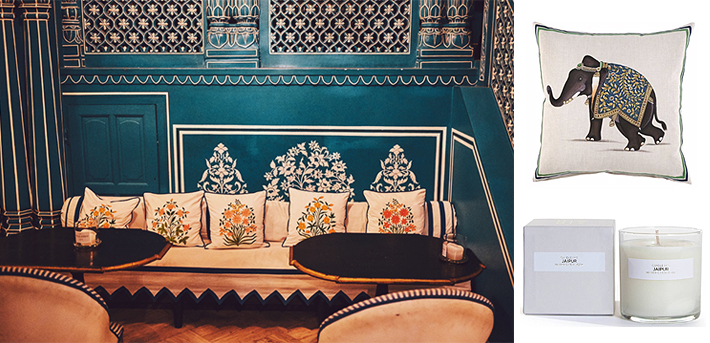 Layer your living space with printed PILLOWS and the scents of Jaipur: saffron, bergamot, and musk. This CANDLE carries the aroma of the Pink City.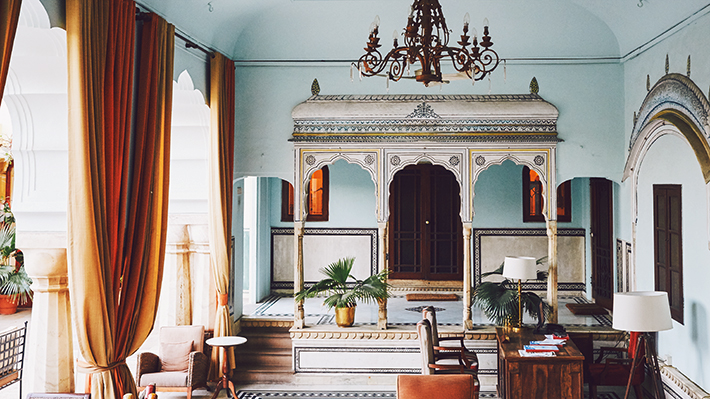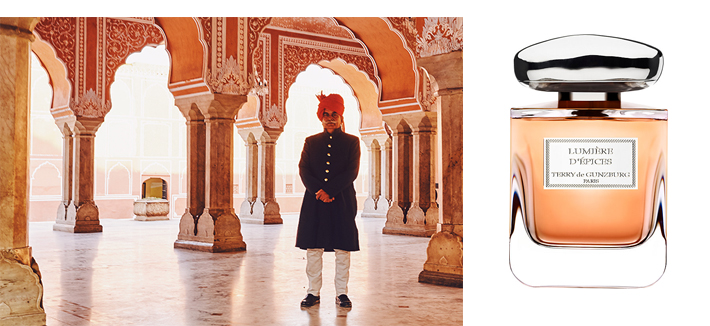 Scent of the centuries: indian jasmine sambac is used in aromatherapy and sacred ceremonies and is a main note in this citrus PERFUME.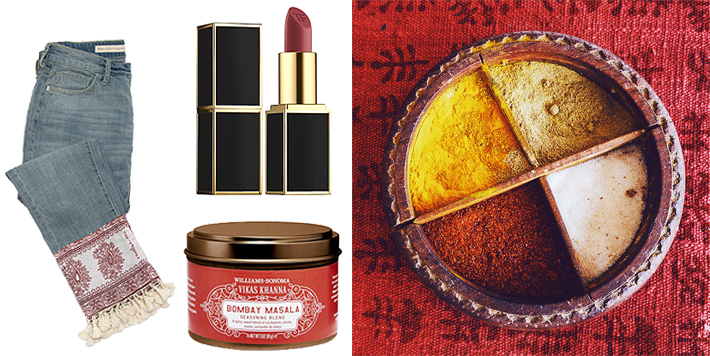 Colors of the cuisine. Spice up your style with adorned DENIM, LIPSTICK in indian rose, and a classic masala SEASONING to flavor all kinds of dishes.

Our sacred three: a TEAPOT for your Darjeeling, embroidered 'jaipur' KNICKERS, and SALTS from the Himalayas. Practice Ayurveda by using this scrub that purifies the body and boosts energy.
TAKE A TRIP WITH CAT AND DISCOVER THE PLACES YOU SEE HERE—
The stack of bangles in this spread are by Sri Lankan designer Rosena Sammi. Rosena has dedicated her career in jewelry design to not only providing women with beautiful yet accessible pieces, but also partnering with charities that help empower women and educate their children. She finds inspiration wherever she travels, and is also working with women's collectives in other parts of the world. Celebrity fans of her jewelry include Rihanna, Olivia Wilde, Jessica Simpson, Blake Lively, Miley Cyrus, Jessica Alba and Naomi Watts.