Now and then: NORMAN ROCKWELL's "Closing a summer beach house" (1957) depicts A FAMILY PACKING UP AT THEIR SHINGLEd COTTAGE ON DUNE ROAD. TODAY, THE ranch REMAINS, AND HAS BEEN RESTORED BY ITS CURRENT OWNERS. JUST AS CHARMING.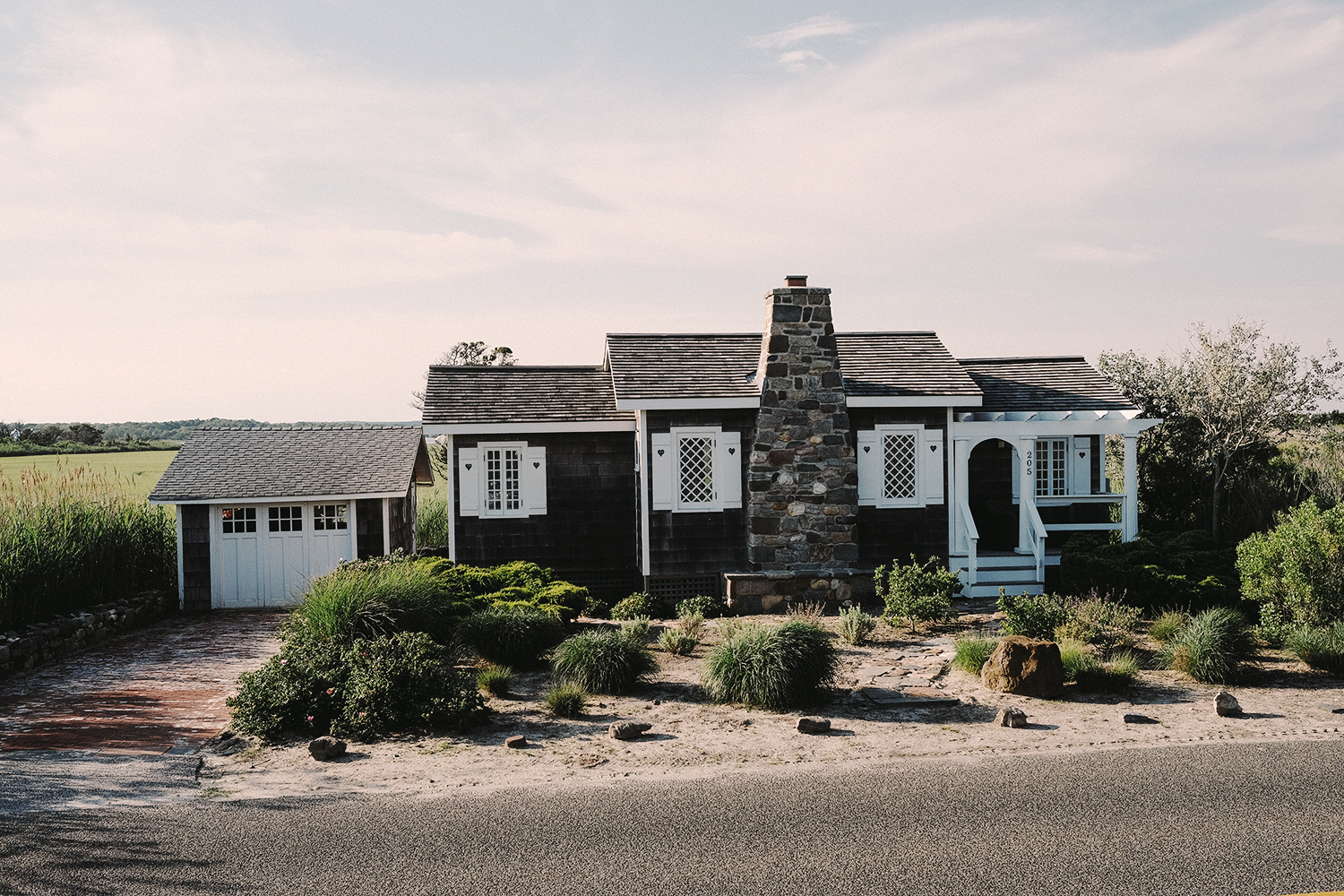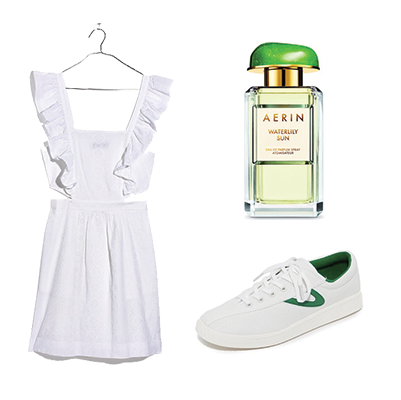 NOTHING SAYS SUMMER QUITE LIKE THIS: AN APRON-LIKE EYELET DRESS PAIRED WITH COMFORTABLE CANVAS KICKS AND a spritz of "Waterlily sun".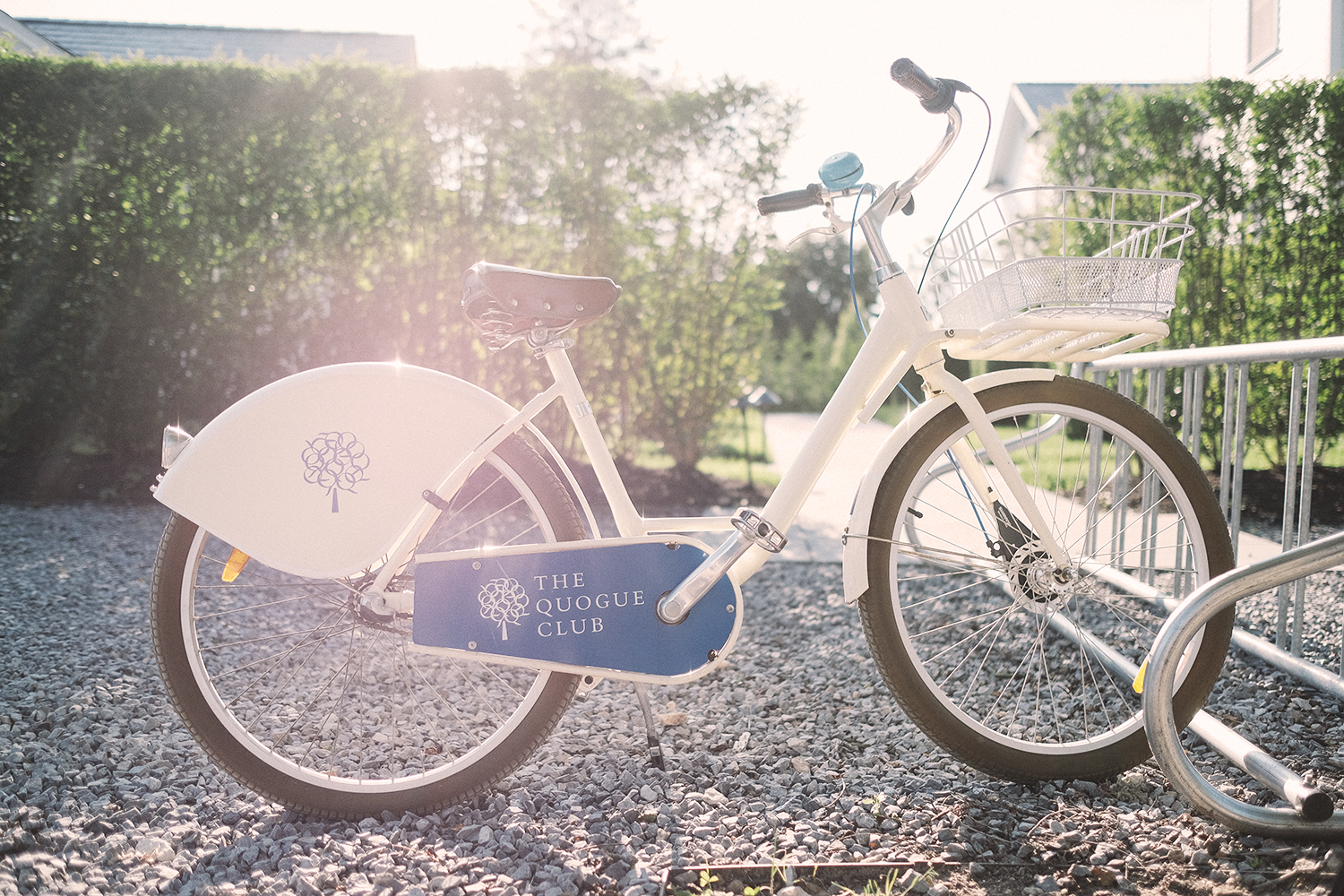 QUOGUE CLUB HAS BEEN THE TOWN'S MAINSTAY SINCE 1828.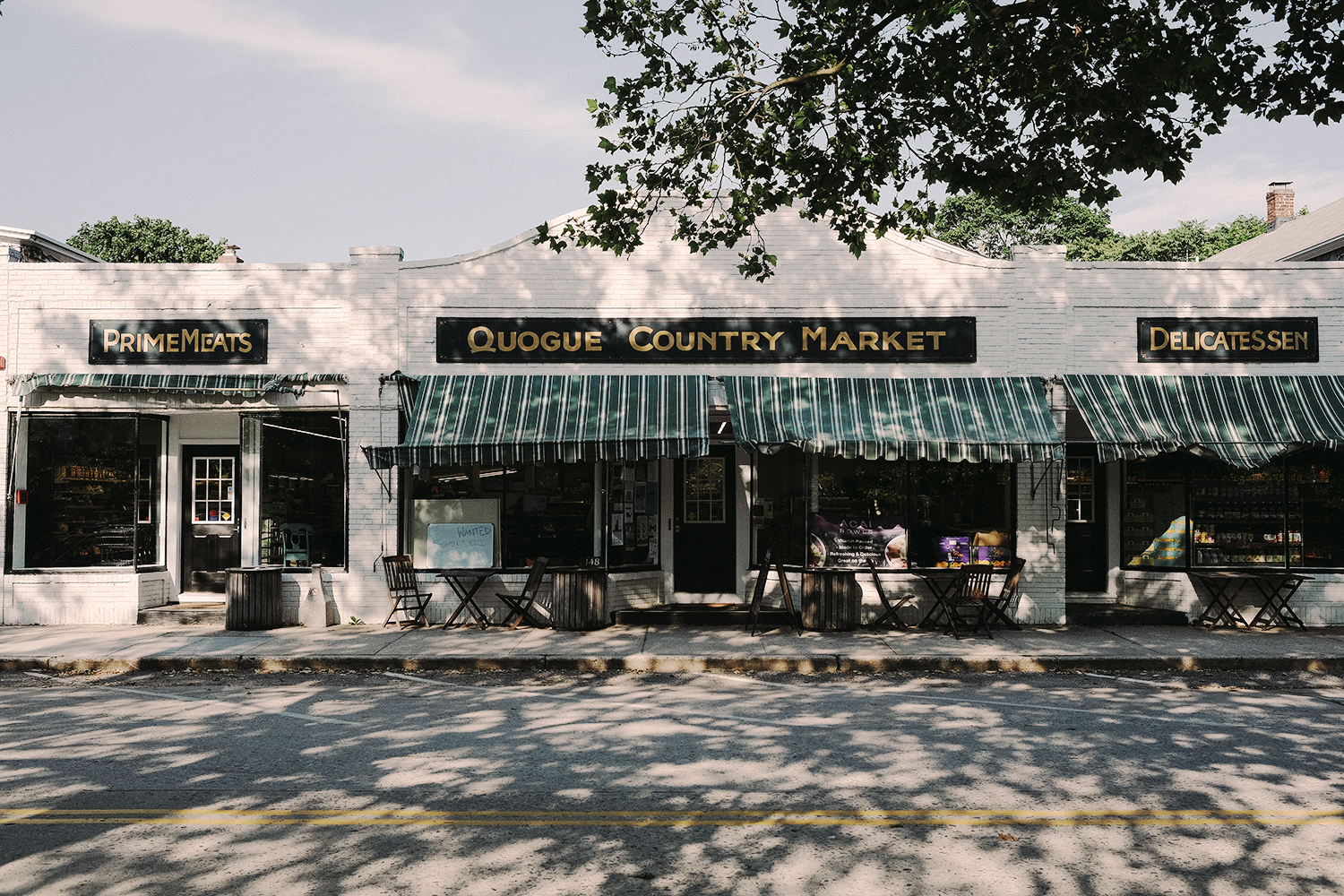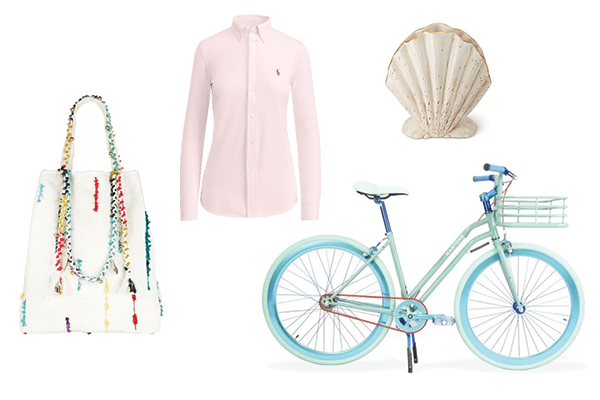 RIDE TO QUOGUE COUNTRY MARKET ON A BEAUTIFUL BICYCLE AND CARRY LOCAL, FARM FRESH PRODUCE AND FLOWERS BACK TO THE HOUSE IN AN ARTFUL COTTON TOTE. BRING THE BEACH TO YOUR BUNCH WITH A WHIMSICAL SHELL VASE. HAMPTONS CLASSIC: THIS PINK POLO DOUBLES AS A SWIMSUIT COVER UP after YOU SOAK UP THE SUN on VILLAGE BEACH.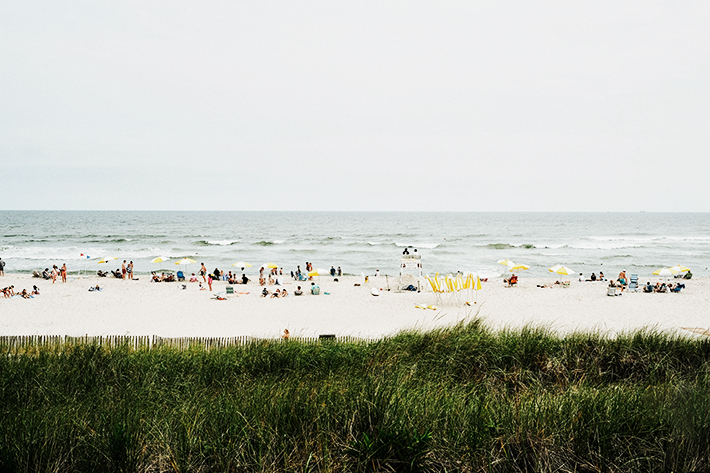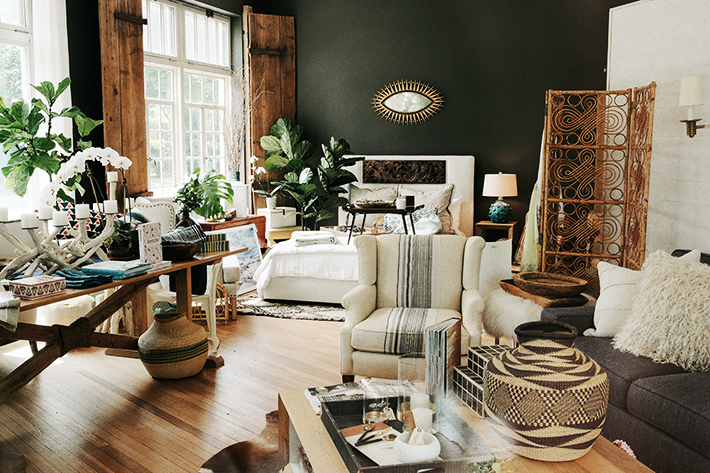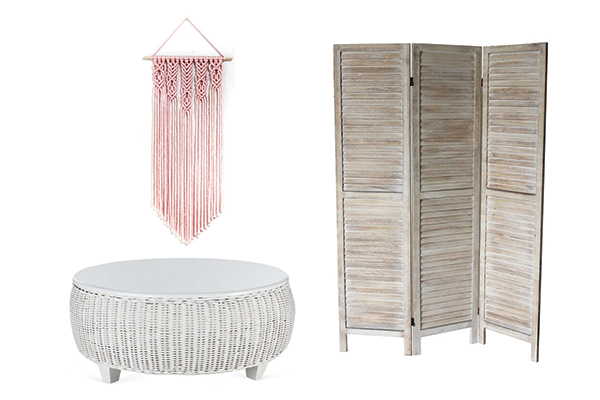 IT'S ALWAYS A GOOD IDEA TO STOP FOR INTERIOR INSPIRATION at jen going. YOUR MORNING LATTE WILL TASTE THAT MUCH BETTER ON THIS WICKER TABLE. THE ROOM DIVIDER HAS FARMHOUSE APPEAL + THE LIGHT PINK HANDMADE WALL MACRAME ADDS A RETRO TOUCH TO A BEACHY ABODE.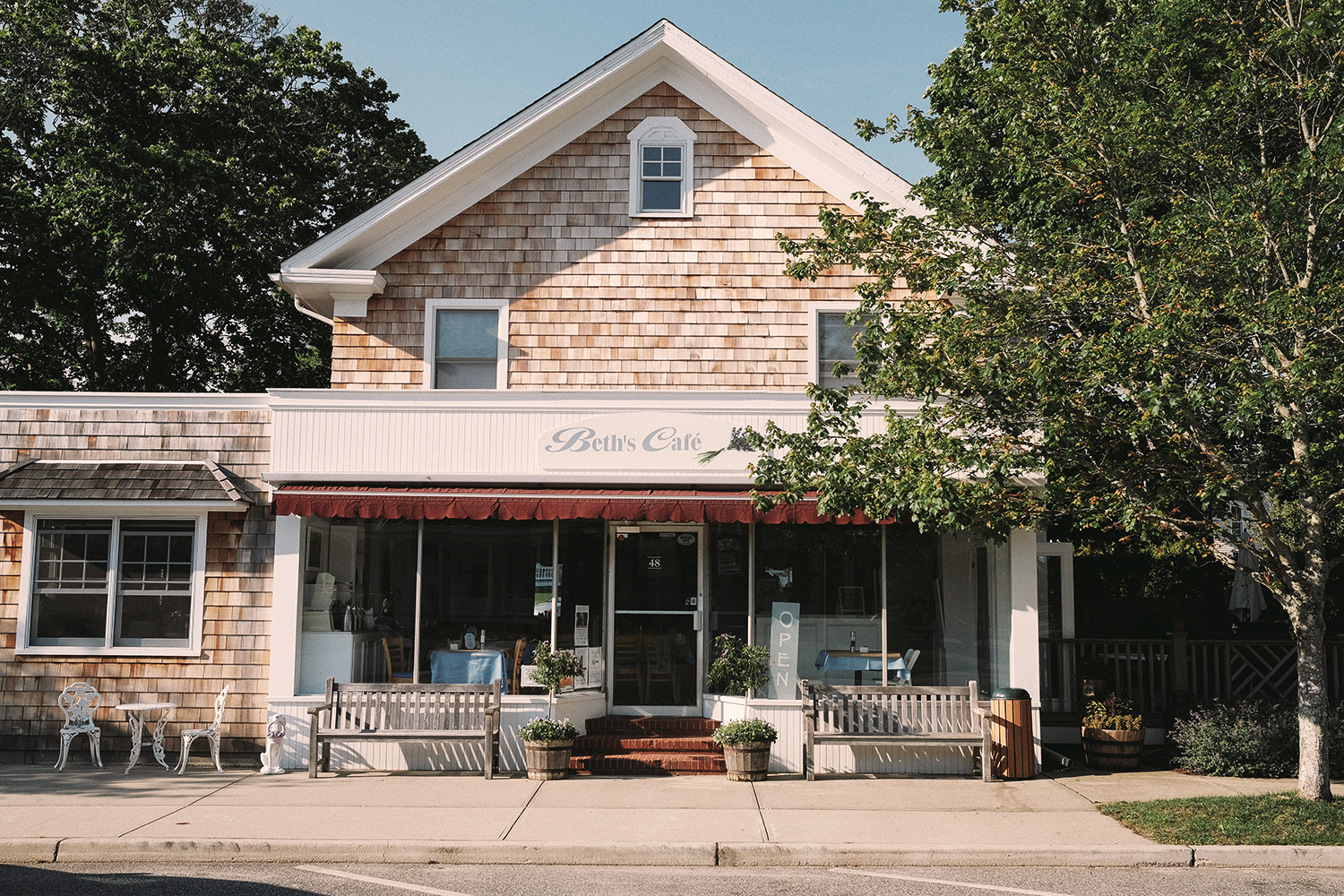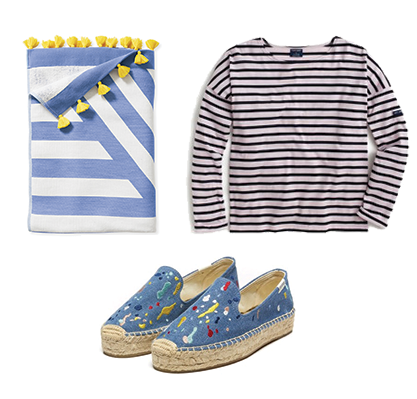 SNAG AN OUTDOOR SEAT AT BETH'S CAFE FOR BREAKFAST OR LUNCH. A DECORATIVE TOWEL MAKES FOR A POSH PICNIC. A TOP FIT FOR A SEASIDE ESCAPE, PAIR WITH SPLATTER-PAINTED ESPADRILLES THAT NOD TO THE HAMPTONS' LONG HISTORY AS AN ARTISTS' RESPITE.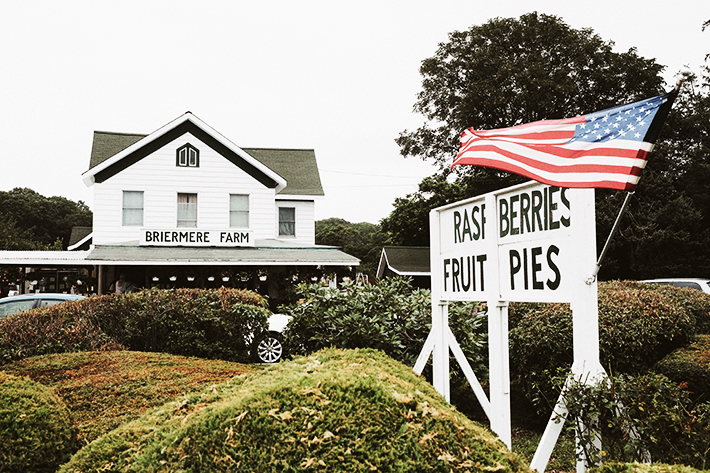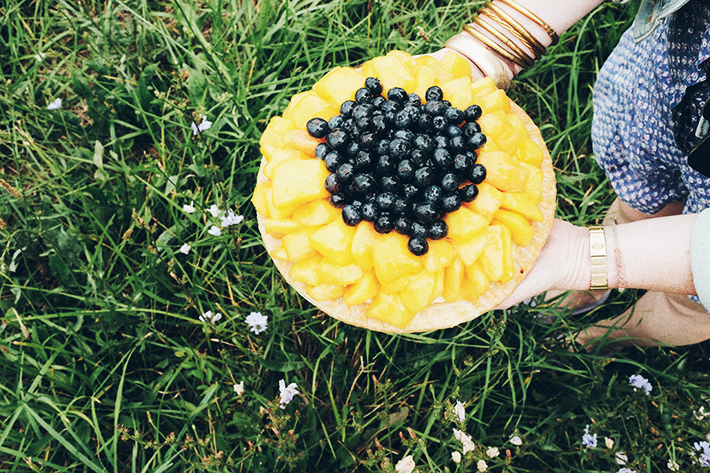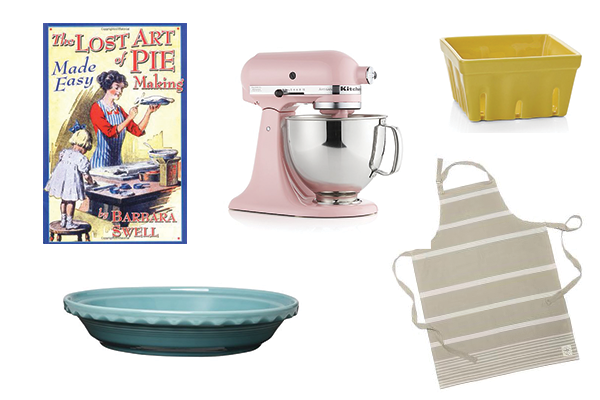 FRESH BERRIES SPEAK QUINTESSENTIAL SUMMER. PICK UP A SELECTION AT BRIERMERE FARMS AND BAKE AN ORGANIC PIE IN A feed APRON THAT GIVES BACK AND WITH COLORFUL KITCHEN GEAR: A PINK MIXER, TEAL PIE DISH + YELLOW BERRY COLANDER.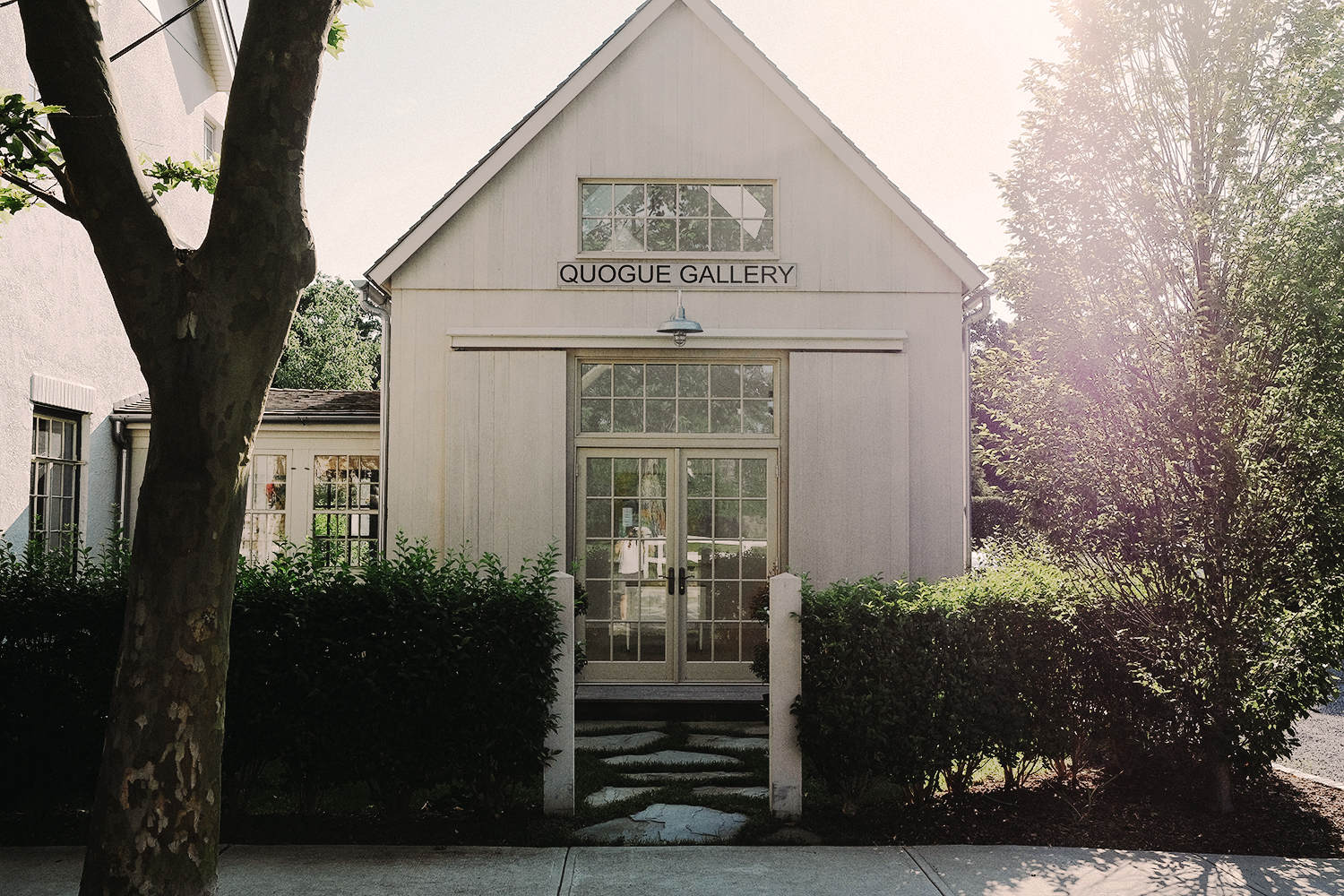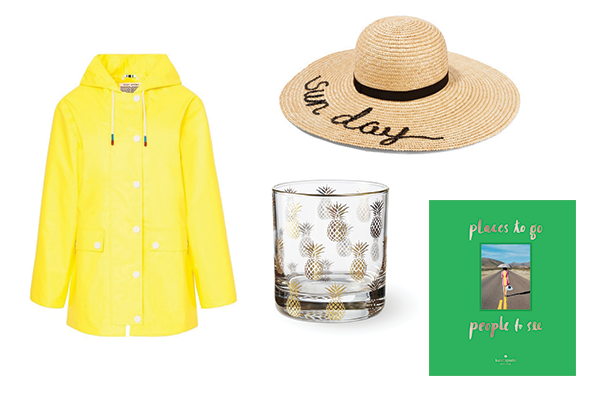 when The Rain won't quit, head to an art exhibition at quogue gallery. Stay dry in a CLASSIC rain jacket + PLAYFUL "Sunday" Hat THAT CELEBRATES TIME OFF DUTY. PINEAPPLE GLASSES MAKE COCKTAILS ALL THE SWEETER; RELISH IN YOUR VACATION WITH KATE SPADE'S TRAVEL TOME.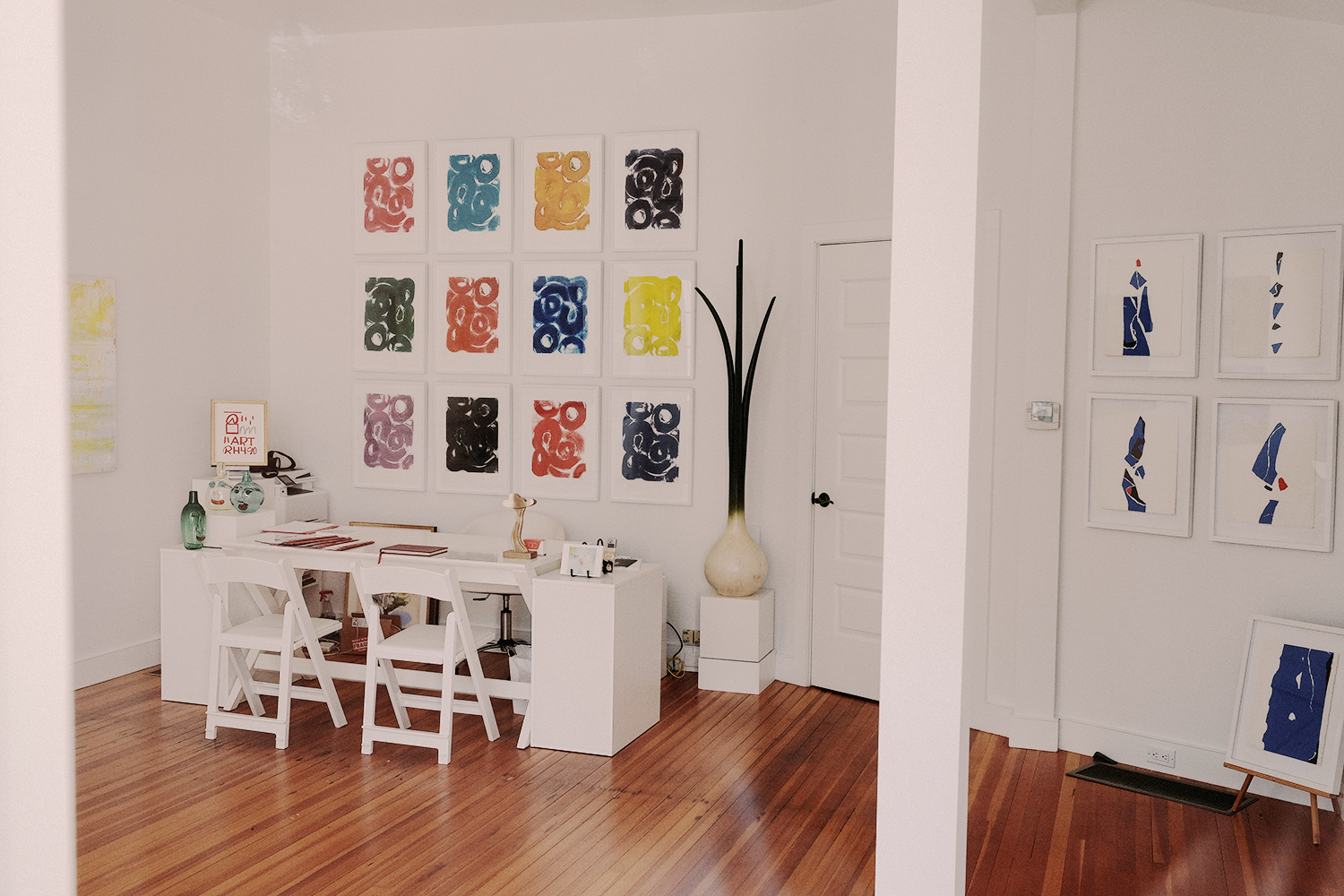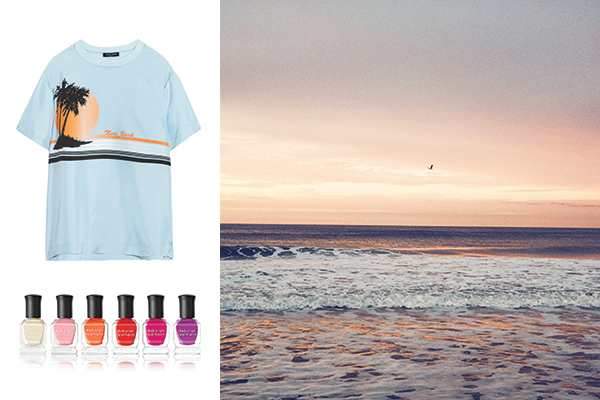 NO TRIP TO THE HAMPTONS IS COMPLETE WITHOUT WATCHING THE SUNSET. PLAY CASUAL AT NIGHT IN A VINTAGE INSPIRED BEACHY TEE AND PAINT YOUR FINGERS + TOES WITH EVERY HUE THE SKY HAS TO OFFER IN THIS SUNRISE TO SUNSET NAIL POLISH SET BY DEBORAH LIPMANN.