For those of you switching out your t-shirts for chunky sweaters, listen up—there's more than one way to prepare for the season. Consider the seasonal change as both physical and mental. This is where our friend and acupuncturist, author, beauty guru, fertility expert—Aimee Raupp—comes in.
Aimee was seeing a pattern in her patients; career-focused women in their 20's-30's were feeling the stress of the city and not taking care of their health. It prompted the initiative to write Chill Out & Get Healthy, but also sent Aimee on a personal quest to be as healthy as possible. Her New Year's 2010 resolution—possibly the first one in history that has ever been kept—was to create a beauty line that filled the obvious gap in the market. "If you can't eat it, then you shouldn't be putting it on your skin." Her line is as close to mother earth as you can get—free from toxins, gluten, soy, dairy and cruelty, she only used the most natural, anti-oxidant rich and age-rejuvenating ingredients. One of our must-haves from her line? Her facial scrub—built around a bevy of essential oils. We love her face scrub so much, we asked her to create a body scrub exclusively for Story + Rain. We dreamed up your newest travel essential: a scrub that will both invigorate your senses and eliminate the dry skin that comes with flying. Completely organic, Fall Rain Travel Scrub is sold in a larger (yet travel-friendly) container than Aimee's facial scrub and is made for the body using very specific essential oils. To learn more and buy your own, visit our STYLED BY section.
A mix of baking soda, brown and coconut sugar forms the exfoliating base. These granules are small enough to buff and prep the skin's surface, allowing coconut and squalane oil to sink in. "Squalane is something I've been wanting to play with for a while—it's properties are similar to olive oil but it offers more benefits". We're calling it early: this stuff is beauty's new miracle drug. It's rich in antioxidants and boosts cellular regeneration, oxygenation, and elasticity.
The warm and inviting scent comes from a mix of essential oils and strikes everyone from Story+Rain a bit differently. There's an at-length discussion about whether it smells more like a freshly baked cinnamon roll or warm raisin tart. Bergamot oil, the slightly sweet, slightly spicy note, relieves feelings of self-judgement and low self-esteem (it's a natural anti-depressant) and cleanses stagnant feels. The effect is heightened by the addition of clary sage oil which has a soothing, lavender-like smell laced with a hint of leather and amber. It helps to dispel negative thoughts, change your perception, unblock creativity, boost intuitiveness, and embrace new possibilities. Peppermint is the final booster shot—it provides relief during high-stress times and heightens your optimism, clarity, strength, buoyancy and regeneration.
Aimee mixes and packages each scrub in her kitchen to ensure the quality of each batch, often while "dancing, singing, and laughing with the team". It's everything you need to turn over a new leaf, just in time for 2017. —LK
Looking to create a more holistic lifestyle for yourself this upcoming year? Check out Aimee's books: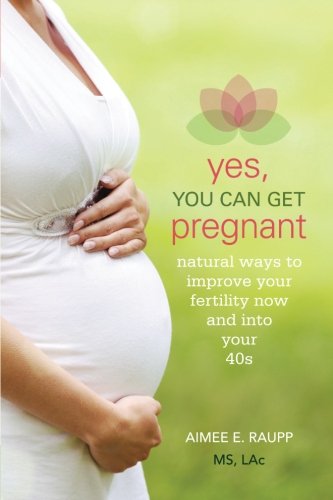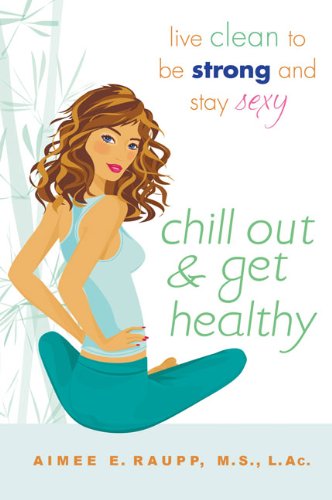 Yes You Can Get Pregnant / Chill Out And Get Healthy